Crispy Oil Free "Fry Truck" Wedges
These crispy oil free "fry truck" wedges tossed in dill and sea salt are oil free, gluten free, vegan and whole-food plant-based! 
Saturday's are for french fries.
I remember as a kid, almost every summer weekend we'd take a trip to our community "flea market" and visit the classic fresh cut fry truck. Man were those fries good. Crispy on the outside, hot and soft on the inside, and seasoned perfectly with salt and vinegar.
Fast forward a decade and I no longer have the metabolism to maintain my weekend fry truck trips. You see, the problem with most french fries is that they are loaded with oil (usually deep fried). This means a lot of calories and fat loaded into just a small plate of fries.
Now here comes the good news. I've created a Crispy Oil Free French Fry recipe that uses no oil at all, which means these fries are completely whole-food plant-based compliant. YOU'RE WELCOME!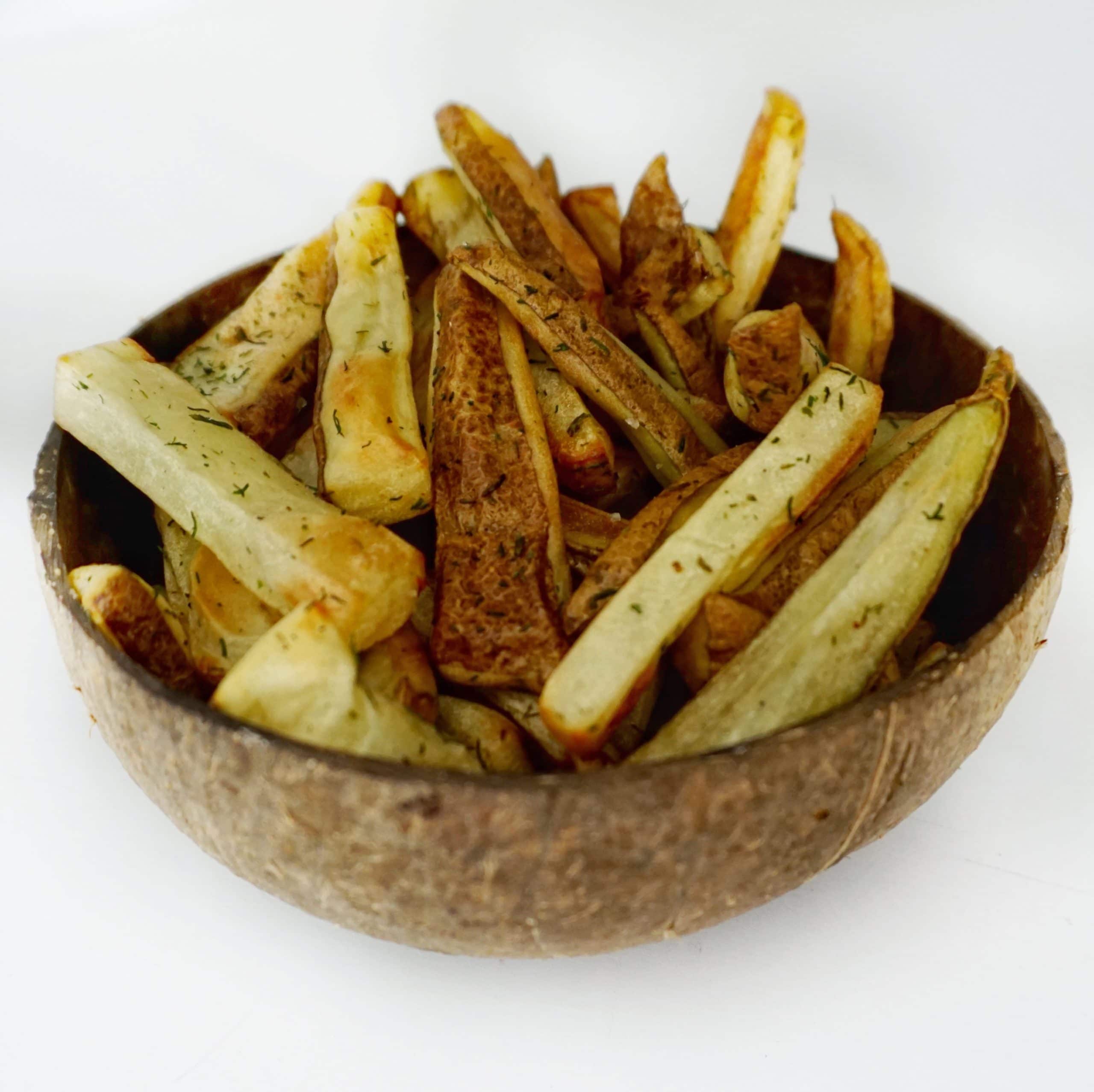 For these fries, I use my T-Fal Air Fryer, which has been a complete game changer in my plant-based kitchen! The air-fryer quickly gives a 'fried' effect to foods such as potatoes, vegetables (we love cauliflower and broccoli!) and appetizers like potstickers using 1 tablespoon of oil or less. More often than not, we opt for using no oil, which is how these crispy french fries were made.
Right now the TFAL air fryer I have is on sale from for only $154.99 down from $249.99 on Amazon.
If you don't have an air-fryer – no problem! You can bake these fries on parchment paper to achieve a similar crispy effect.
The Problem With Oil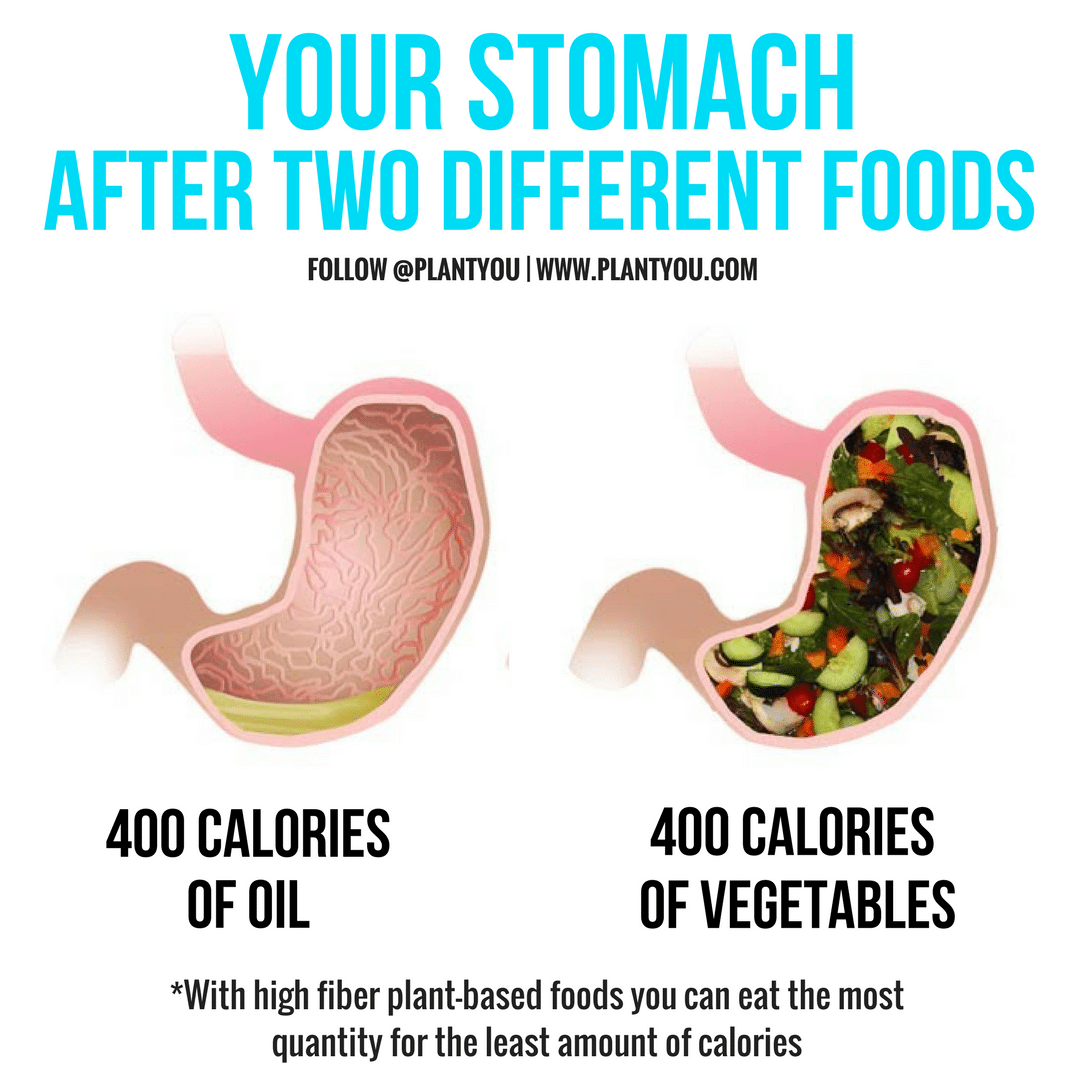 If you've been following my blog, most of you would know that I'm currently taking a Holistic Nutrition Health Coach Certification Program with Nutraphoria. The course has been immensely helpful in educating me on the basics of nutritional health, and right now I'm learning all about Fats & Oils!
If you're trying to lose weight, or maintain a healthy weight, you will want to attempt to avoid eating deep fried foods or those packed with added oil (like your traditional french fry)! According to my textbook with Nutraphoria, Staying Healthy With Nutrition, an ounce of fat, such as sunflower seed oil, contains about 240 calories. In comparison, an ounce of pure starch (like cornstarch) or protein (like tofu) contain only about 100 calories.
So if your plate of fries only contained one ounce of oil, you're still adding an extra (unnecessary) 240 calories to your meal without feeling anymore satisfied. If you want to read more about the concept of caloric density check out one of my latest posts: The Reason Why So Many People Lose Weight On A Plant-Based Diet. 
The Perfect Crispy Oil Free French Fries
Ingredients
3

Medium

Yukon Gold Potatoes

1

Tbsp

Dill

1

Tbsp

Pink Himalayan Salt

Or normal salt

1

Tbsp

Garlic Powder
Instructions
Slice your potatoes into wedges. Try to get them to around the same size.

Toss the fries in a bowl with the remaining ingredients.

Put the fries into your air fryer basket. Fry for 25-30 minutes, stirring every 5-10 minutes.

*If you are baking in the oven* Bake for 35-40 minutes on parchment paper at 375 degrees until golden brown and crispy. Serve as desired.
Notes
I like to leave the skin on my french fries, but if you'd sooner peel them, add that to the first step!