Five Minute Plant-Based Meals (Easy & Healthy!)
Here are five delicious and healthy plant-based meals that you can throw together in five minutes or less!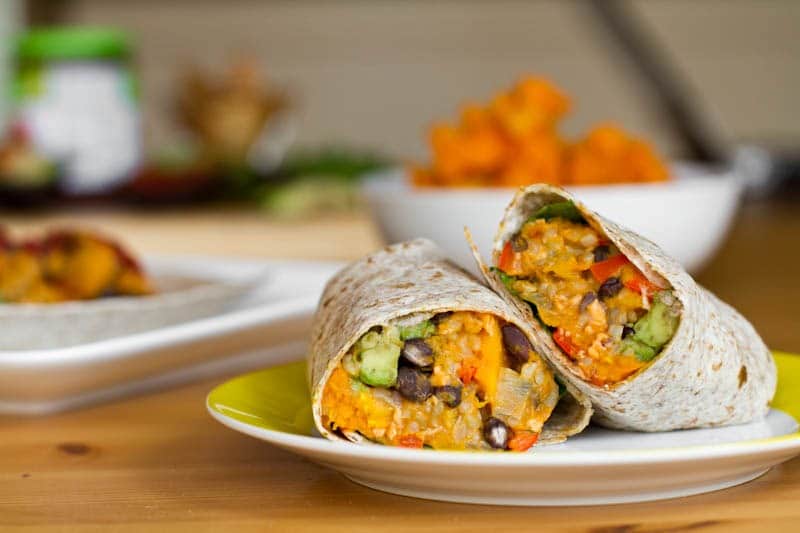 Plant-based eating doesn't have to be time consuming or difficult – and I'm here to prove it to you.
A lot of my readers on Instagram and Facebook have been asking for more SIMPLE, EASY & QUICK plant-based meals. I'm going to break down for you five of the easiest plant-based meal combinations you can literally throw together in less than five minutes. These plant-based meals can be prepped for the week, or eaten at either lunch or dinner.
These are my go-to's when I'm having a busy week at work and at home. Lately, I've been trying to carve out time each evening to focus on my Holistic Health Coach Certification studies with Nutraphoria. It's so important to me that I'm providing Plant You readers with educated, healthy recipes and tips – and Nutraphoria is allowing me to do that with its thorough teachings in nutrition.
However, that means I have less time to prepare dinner at night. ENTER these super simple plant-based meals. Seriously – these are life savers – and they help me and my boyfriend avoid eating crappy meals out, and spending unnecessary money (WIN-WIN).
Meal Prep Pro Tip
Before we break down these five easy plant-based meals, I want to give you a pro tip that I use every single week: Cook your starches ahead of time aka pasta/rice/quinoa etc. This is an old meal-prep trick and allows for grab and go food and quick put together meals whenever you need them. If I know I'm going to be busy in the incoming week, I usually prep several cups of rice on Sunday to have for the following few days.
Without further ado, here are the five easiest plant-based meals you can throw together in less than five minutes.
The Fab Five
Vegan burrito: Tortilla stuffed with canned beans, chopped vegetables, salsa and avocado. Pro tip: Look for canned beans that have a low sodium and sugar content, or even better – prepare them yourself on the weekend if you know you want burritos throughout the week!
Teriyaki rice bowl: Use prepped rice or instant rice and throw it in the microwave with some frozen vegetables, tofu and teriyaki, soy sauce, coconut aminos or tamari!
Hummus sandwhich: This one is a lunch staple. Grab a wrap or whole wheat bread, spread it with some hummus, and dress it up with whatever vegetables you have available to you (i.e. sprouts, tomato, peppers and mushrooms).
Pita pizza: Grab a pitta and top it with marinara sauce, leftover veggies and nutritional yeast or vegan cheese. Heat it up in a pan or the microwave, or enjoy cold.
Veggie pasta: Use prepped whole wheat pasta or freshly cooked and top with a jar of marina sauce and frozen or fresh vegetables. Cook in the microwave or in a shallow pan on the stove.