Honest Review of the Eco-Friendly Douglas Mattress
For this post I have partnered with GoodMorning.com, and was provided a mattress in exchange for my thoughts. The opinions in this blog post are my own. There are affiliate links in this post, where I will receive a small commission if you purchase at no additional cost to you. Thank you for your support.
I'm a big believer that quality sleep is one of the most important aspects of a healthy lifestyle. And when it comes to getting a good night's sleep, there are few things more important than a comfortable mattress.
We recently moved to a new home, and with it wanted to upgrade our mattress. We've always dreamed of having a king sized bed, but also wanted something comfortable that didn't break the bank.
After researching mattresses (there are a lot of options out there), the Douglas Mattress by GoodMorning.com seemed like a perfect fit in terms of firmness, price point and environmental footprint.
The Douglas Mattress and the Environment
A huge draw for us when it came to the Douglass Mattress was their environmentally friendly approach to manufacturing.
First of all, the mattresses are made entirely in Canada, which helps them to avoid the carbon footprint attached to international transportation. All the foam, fabric and packaging are also sourced on Canadian soil.
Meanwhile, they use a cutting edge memory foam called ecoLight®️ which has the same durability has regular high-density memory foam, with up to 40% less carbon imprint. You can read more about their environmentally conscious efforts here.
Comfort and the Douglas Mattress
The Douglas is marketed as a medium-firm mattress that helps to support spinal alignment and relieve pressure points for all sleeping positions.
We're two weeks in, and I am going to give my 100% honest opinion – I am IN LOVE with this mattress. It is so comfortable and molds to your body. You can't feel your partner or pet move next to you, and it has a cooling gel foam layer so that you don't overheat when you sleep. I no longer wake up in the middle of the night, or early morning's when my partner gets up for work.
With that said, you can definitely tell it has that body forming 'memory foam' feel, rather than the firmness of a traditional coiled/pillow top mattress, so you have to judge whether that would be for you or not. Another unique aspect is that you are not supposed to have a box spring on this mattress, so it is a lot lower to the ground than what I have been used to.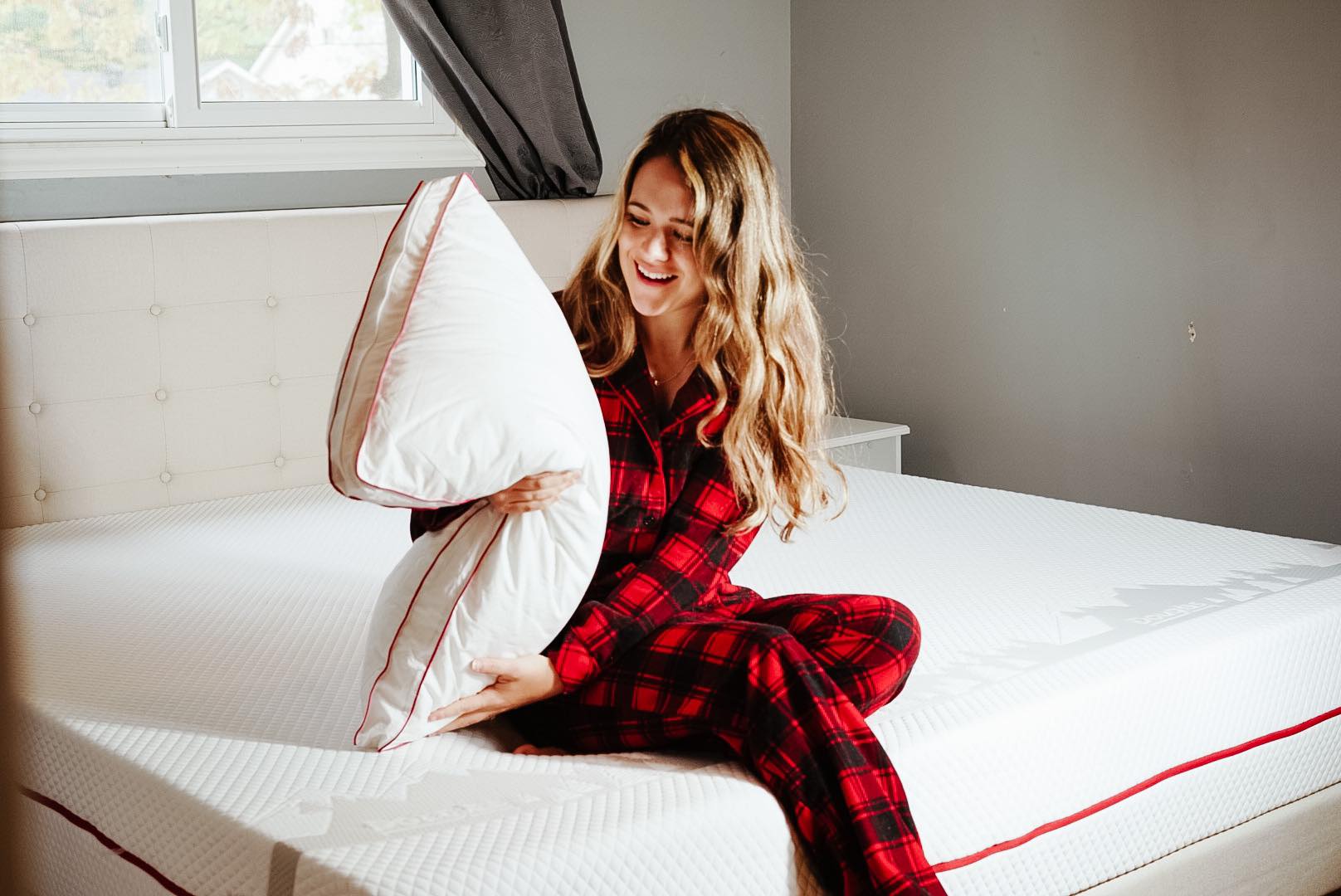 The Price Point of the Douglas Mattress
Around five years ago when my fiance and I bought our last mattress, I believe we paid close to $2,000. When pricing out a new, king sized mattress, we were pleasantly surprised to see the Douglas from GoodMorning.com come in at just $849 for a King, and $749 for a Queen.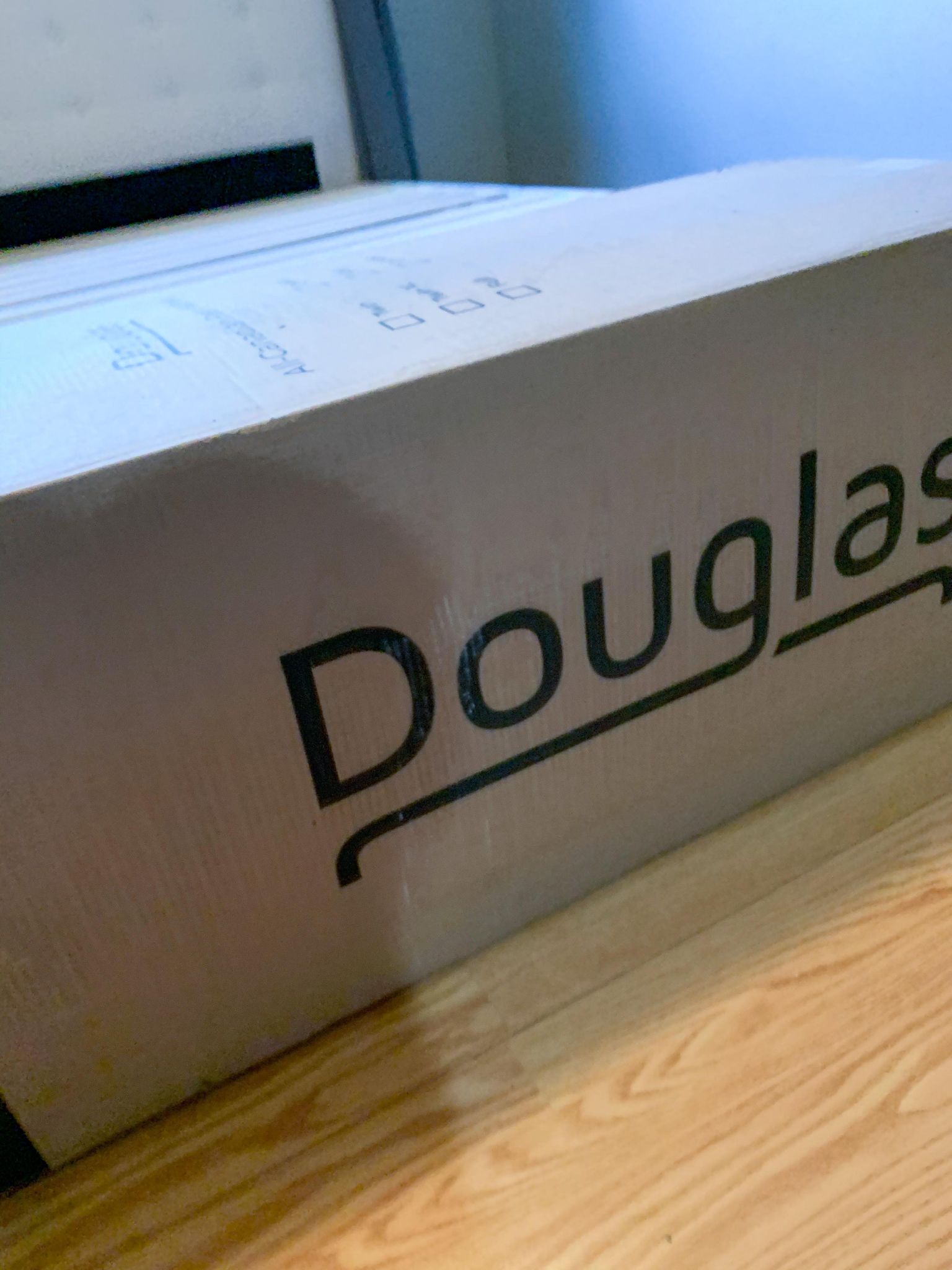 Not only is the price point awesome, it arrives quickly on your doorstep in a box. It's not as heavy as you'd expect but I would say you definitely want two people there to maneuver it and bring it to the bedroom. Once you slice the box open and unpeel the mattress it is ready to jump on in less than 10 minutes.
If you're unsure, GoodMorning.com also has 120 night sleep trial to ensure it's the right fit for you.
Final Thoughts
An insanely comfortable mattress that arrives on your doorstep in a box at a lower price point than the big box stores – I'm sold! But really… I don't have much to complain about when it comes to the Douglas Mattress.
I think it was the perfect fit for my partner and I, but again, it's a bit of a different "foam" feel than what you might be used to. For us, we love the body molding factor of the foam, and the isolation of movement so we're not disturbed during the night.
Customer service is also top notch, as well as their 120 night sleep trial. If you're not sold on the Douglas, GoodMorning.com has several different mattresses to choose from! Grab your Douglas here.