Vegan Black Bean Peanut Butter Brownie Recipe
People love these vegan black bean peanut butter brownies.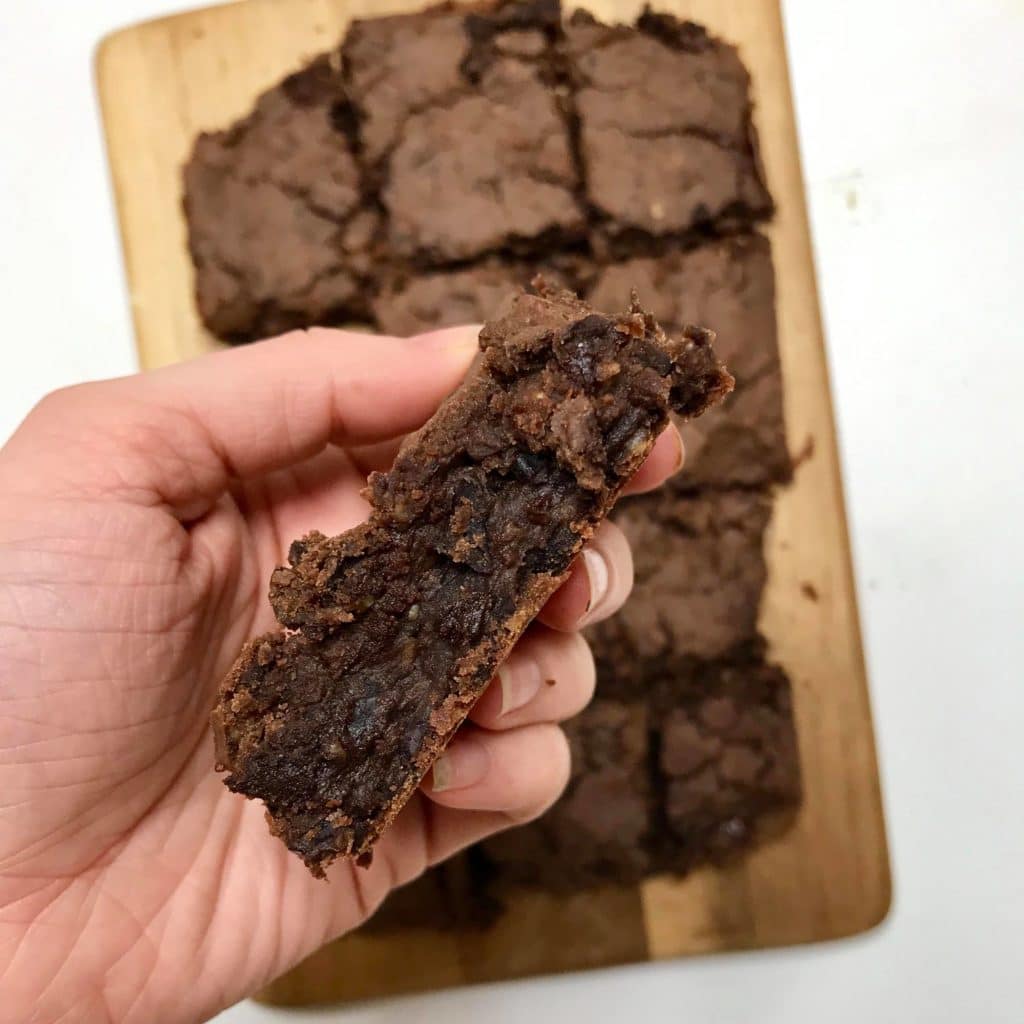 Not only because they are made with entirely whole, healthy ingredients, but because they are absolutely decadent. These brownies are also vegan, gluten free and refined sugar free.
I dare you to share these easy brownies with any of your friends and ask them to guess the secret ingredient.
Become Part of our Plant Based Community
These brownies originally appeared as a bonus recipe in my Plant Ahead Meal Prep Program. In this community, members get:
A new vegan meal plan each week with 100% plant-based recipes designed by a Holistic Health Coach
A shopping list to take with them to the grocery store
A detailed nutritional breakdown for each recipe, including the calories and carbs and protein so they can adjust for their goals
Access to two free ebooks, Healthy Vegan Snacks and Healthy Vegan Desserts
The program is only $7.99/month (less than the price of a grocery store salad) and members can cancel or pause their membership at ANYTIME. So many members are already saying the plan has helped them save major $$$ on their grocery bill/eating out – and that they can finally stick to a plant-based diet!

Members of the program loved these Peanut Butter Black Bean Brownies so much that I just had to share the recipe with you!
These brownies are also packed with plant-based protein, coming in at over 6g per brownie. So if you eat 3 like me… you're well on your way to meeting your daily protein recommendations LOL.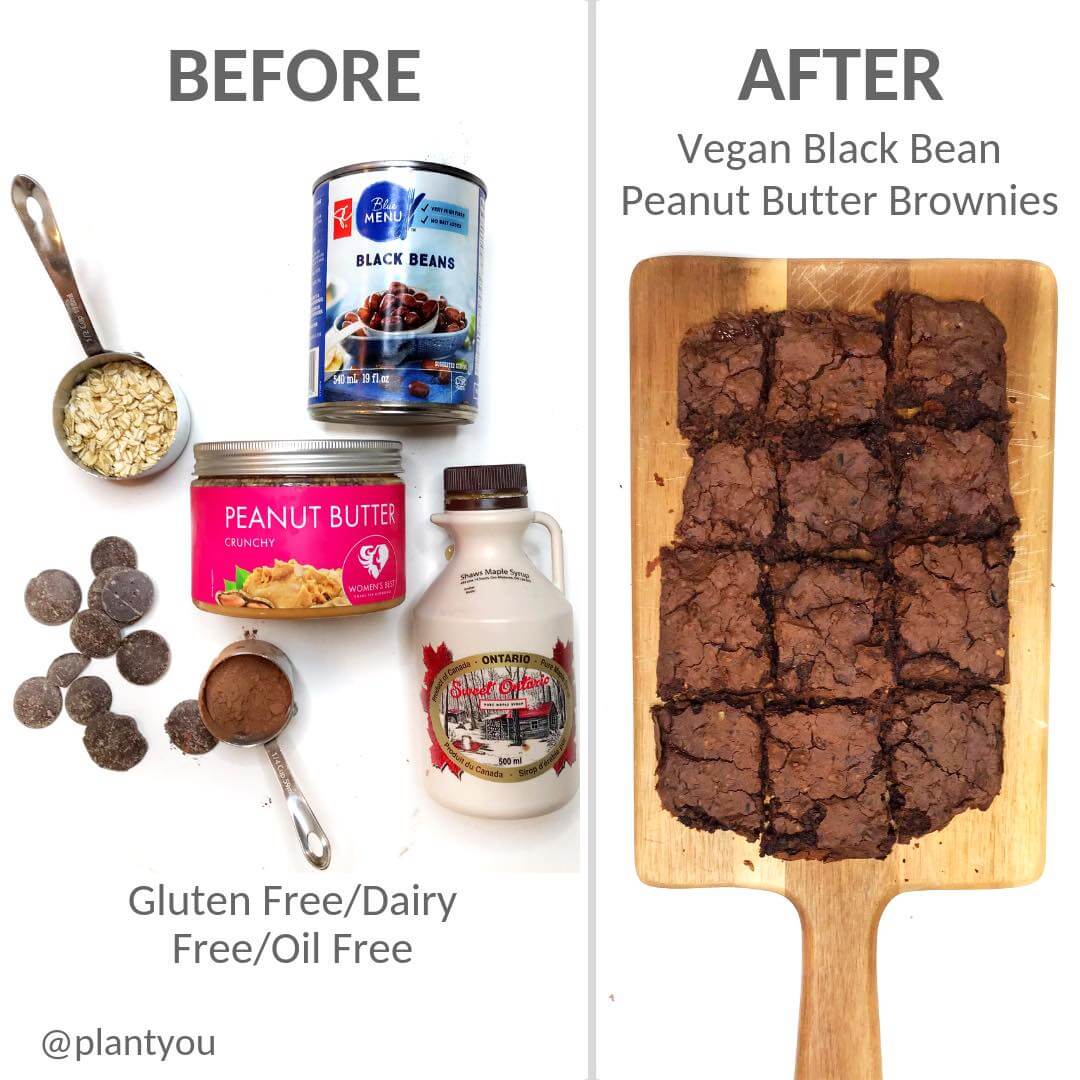 Thank you to everyone who has shared this black bean brownie recipe on on Instagram! I love seeing photos of the recipes you recreate!
The Recipe: Vegan Black Bean Peanut Butter Brownies
Decadent chocolate brownies that come together with a healthy secret ingredient: black beans!
Ingredients
1 ½ Cups Black Beans , Rinsed
2 Tbsp Cocoa Powder
½ Cup Rolled Oats
¼ Tsp Salt
½ Cup Maple Syrup
¼ Cup All Natural Peanut Butter
½ Tsp Baking Powder
½ Cup Vegan Dark Chocolate Chips
Instructions
Preheat oven to 350 F. Combine all ingredients except your chocolate chips in a good food processor, and blend until completely smooth. If you're using a blender - make sure it is blended VERY WELL.

Stir in the chips, then pour into an 8x8 pan lined with parchment paper. Optional: sprinkle extra chocolate chips over the top.

Cook the black bean brownies for 15-18 minutes, then let cool for at least 10 minutes before trying to cut. These brownies will be very soft before firming up. If they still look a bit too undercooked, you can place them in the fridge overnight and they will magically harden! Makes 9-12 brownies.
Calories: 193kcal