10 Best Vegan Mac And Cheese Recipes
Nothing quite screams comfort food like a big bowl of vegan mac and cheese! If you've been searching for the best vegan mac & cheese recipe, today we're breaking down 10 of our absolute favs.
We're thrilled to create this roundup of vegan mac n' cheese recipes for you from some of our favorite vegan food bloggers of all time. Save this post for the next time you have a vegan cheese craving. The best part? Just about all of these sauces featured in this post can be poured on dishes like baked potatoes, veggies and nachos if macaroni's not your thing.
First up, we have this unbelievable velvety vegan mac and cheese by my friend Hannah from twospoons.ca. This is a classic vegan mac and cheese recipe, utilizing familiar vegan ingredients like cashews, nutritional yeast and garlic powder.
Up next on our roundup of the best ever vegan mac n' cheese recipes, we've got veggiekins Vegan Cacio E Pepe. Cacio E Pepe translates to cheese and pepper, and traditionally involves pasta, romano cheese and freshly cracked pepper. Being the inventive blogger that she is, Remi used cashew butter as the base for this blenderless mac and cheese, and it does not dissappoint!
Using butternut squash and tofu, this vegan mac n' cheez recipe is as about as healthy as you can get. Despite the health factor, this creamy vegan mac is absolutely to die for with a velvety sauce you'll want to drink! It's also an easy recipe to make nut free if you have an allergy or would simply prefer it.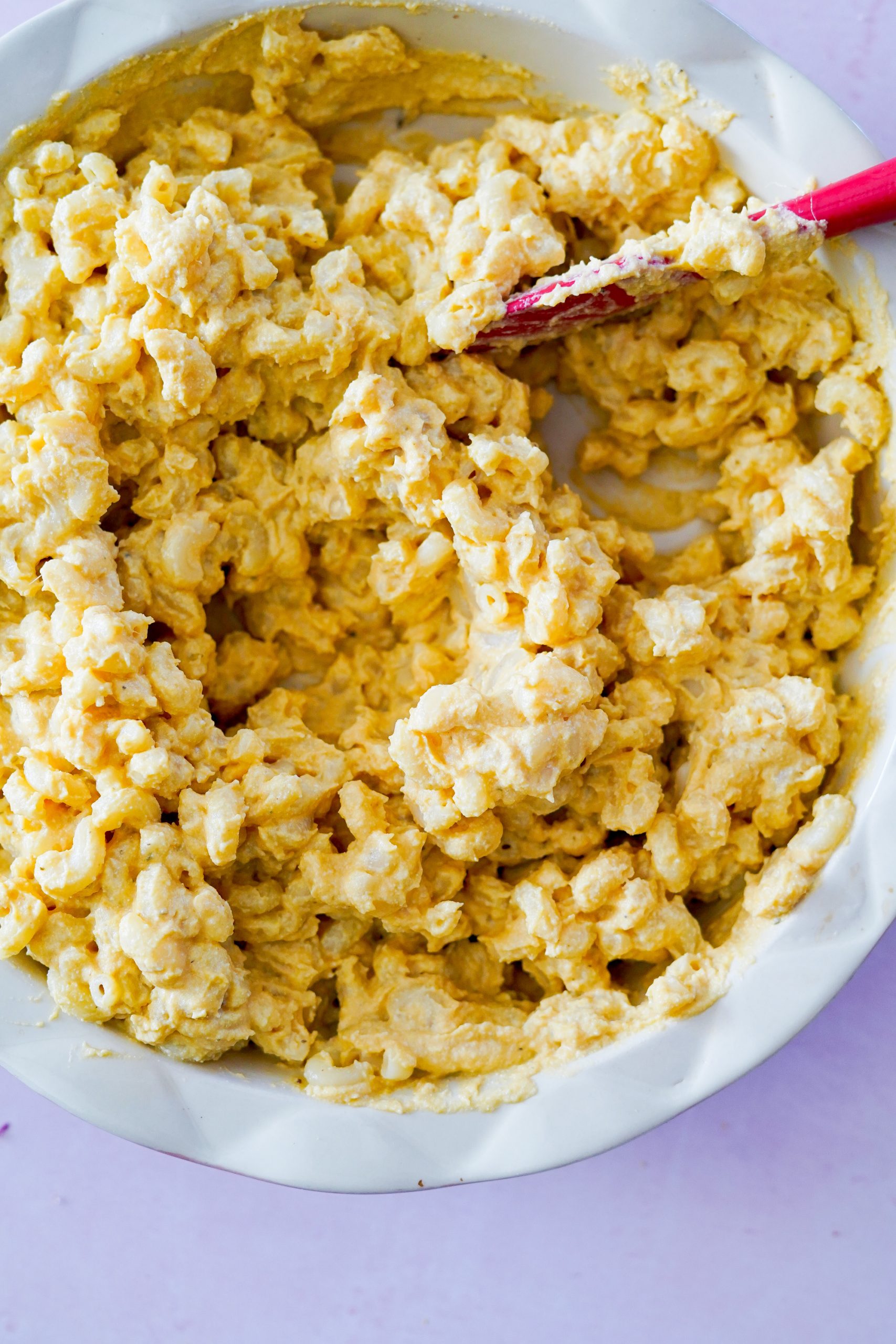 What's better than vegan mac n' cheese? Well, enter this Buffalo Tofu Mac and Cheese by my friend Francesca from Plantifully Based. Not only is this mac and cheese delicious, Francesca has whipped us up a cheese sauce that's incredibly nourishing, with ingredients like carrots and cauliflower.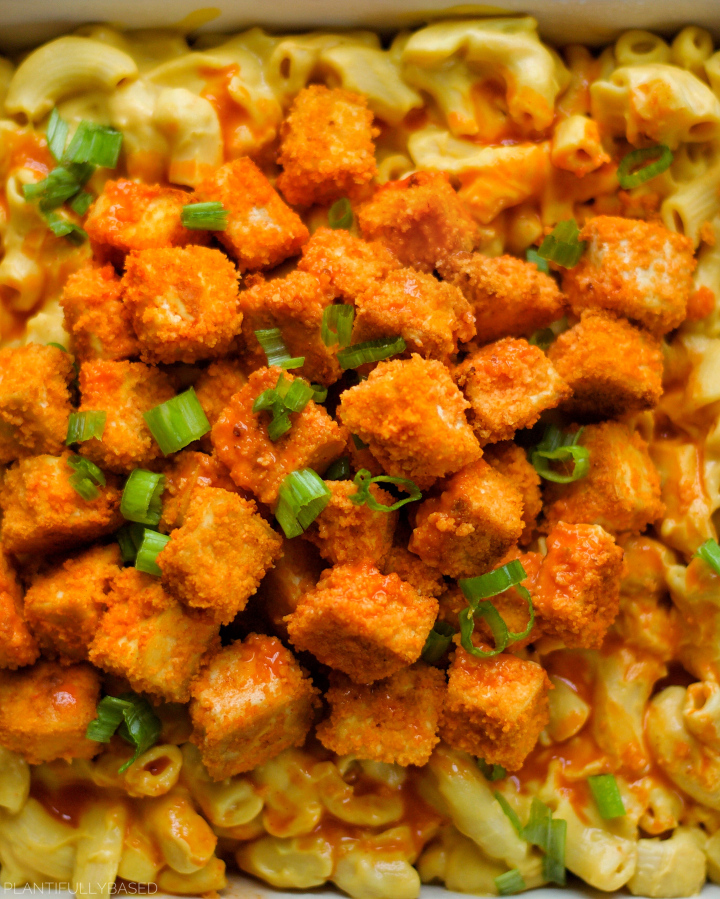 You won't believe how delicious and creamy this Vegan Mac And Cheese recipe is from my friend Michelle of World of Vegan. Healthy ingredients like cashews, onion and tomato paste and blended together for a shockingly cheesy tasting sauce that thickens up on the stove. Grab the recipe here.
Cashews not your thing? You HAVE to try this creamy butternut squash mac and cheese recipe! Toni from Plant Based On a Budget is able to make a delectable cheddar orange vegan cheese sauce by combining nutrient dense butternut squash with nutritional yeast, vegan butter and select seasonings and spices. Grab the recipe here.
This Vegan Mac and Cheese recipe uses just THREE INGREDIENTS! Yes, Jasmine and Chris from Sweet Simple Vegan are truly magicians. This three ingredient recipe uses your vegan cheese of choice, plant milk and macaroni. Best part? It only requires one pot to make. Grab the recipe here.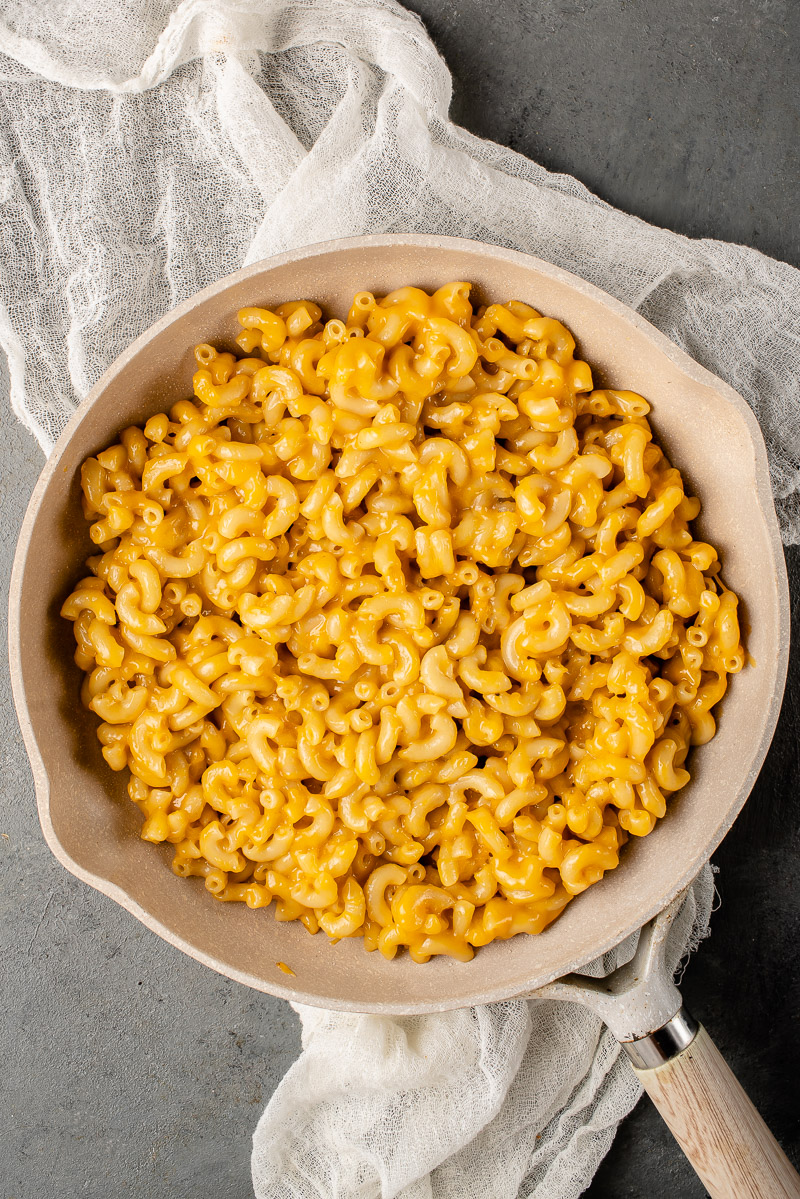 The most beautiful mac and cheese award goes to my friend Rachel at The Plant Riot. The secret ingredient to the vibrant pink color of this vegan mac is… BEETS! Don't worry, you won't be able to taste them in this super delicious cashew rich cheese sauce.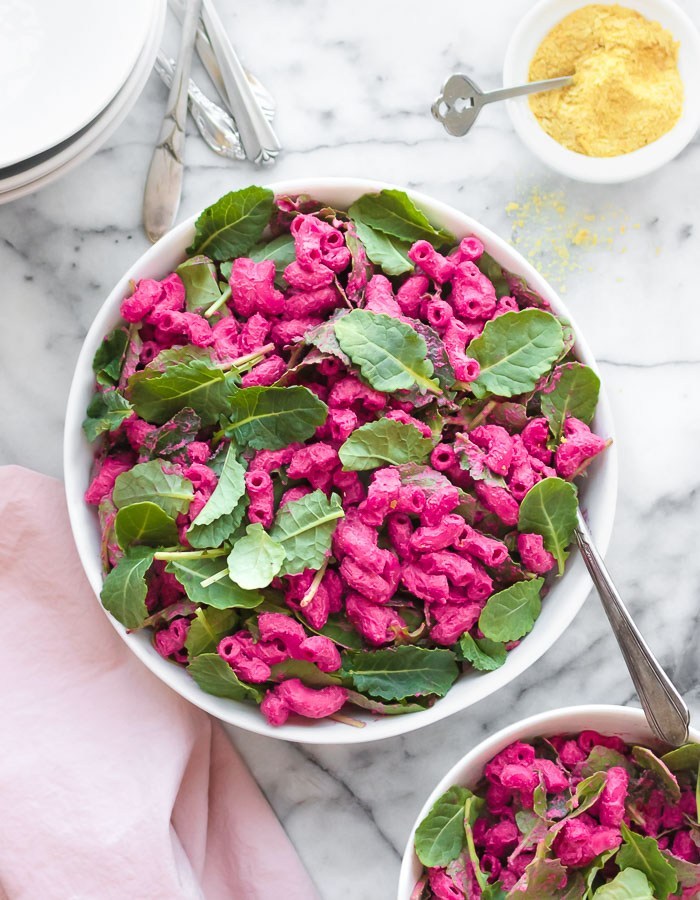 This delicious vegan mac and cheese recipe by the lovely megunprocessed is pulled together by some strategic spices like mustard powder, turmeric and lemon. It's also super easy to make, simply requiring your ingredients, a stovetop and a blender. Add some broccoli to your mac and cheese for some extra fiber and nutrients.
This final vegan mac and cheese recipe is brought to you by yours truly. Many vegan mac and cheese recipes contain cashews, because they're great for a creamy vegan sauce. For this recipe, I was able to achieve a creamy vegan cheese sauce using a coconut milk base instead, and I think you'll really love it.