Crispy Tofu Recipe (Air Fryer, Baked)
You asked for it, and here it is: You can't go wrong with this easy five-step formula for delicious and CRISPY tofu every time.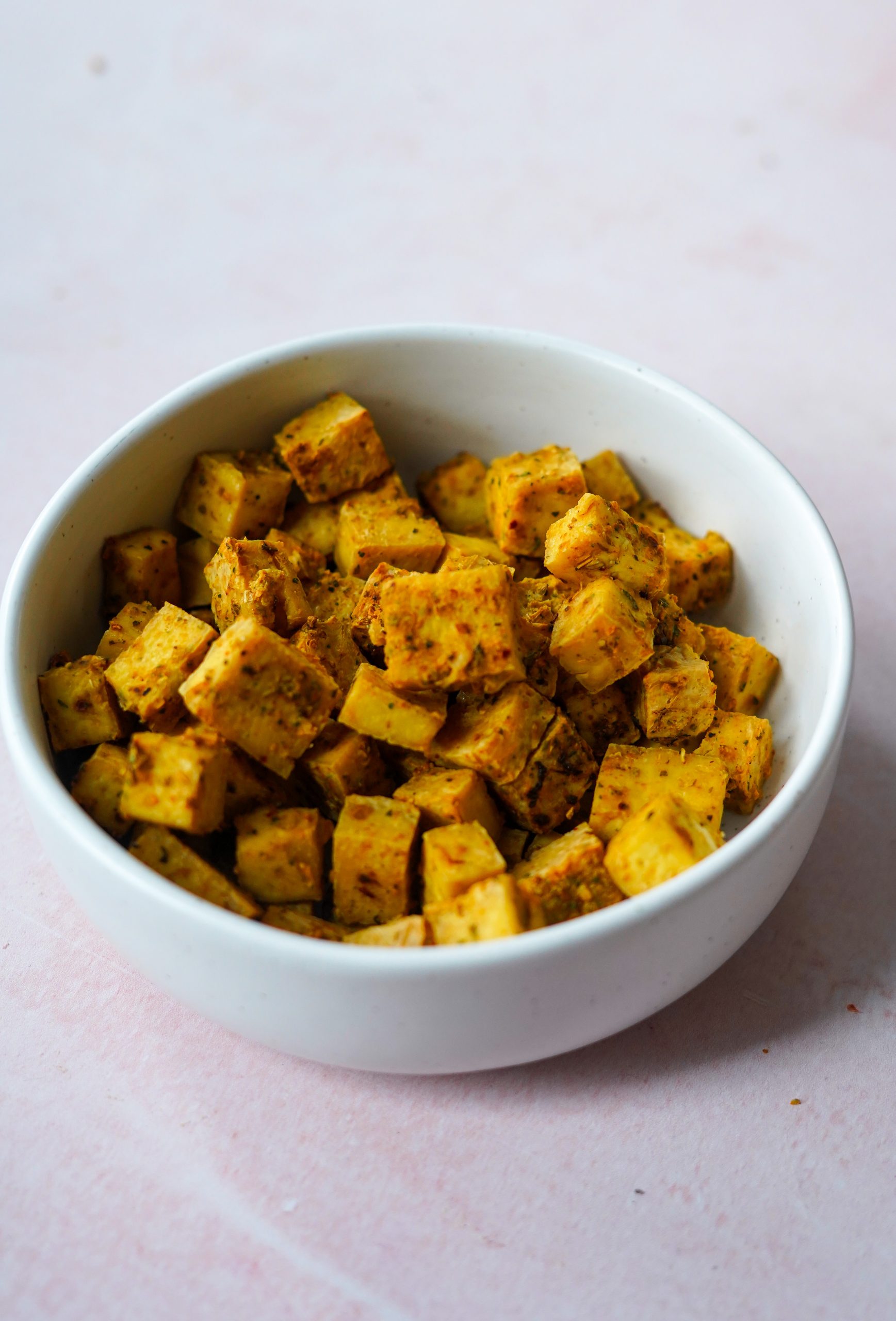 I'm finally sharing this long-held secret of how to get the perfectly crispy tofu every single time. I love eating this crispy tofu as a big snack or mixing it into some of my favorite tofu dishes, like a tofu stir fry. 
This breading adds the perfect amount of crunch to your tofu, and it is made with all ingredients you already have sitting at home. 
This secret formula is only FIVE steps, so you will always have the perfect tofu every time. Plus, this recipe is a great base to get creative in the kitchen. Just add your favorite seasonings, spice it up, or let your kids go crazy. 
How did this crispy tofu turn out for you? Let me know by tagging me on Instagram. 
Why You'll Love This Recipe
It's only five steps: This recipe is so simple and easy; you can make it anytime. 
Versatile: This crispy tofu formula is just the base of possibilities. You can add any seasonings you want or toss them in any sauce before serving. 
Kid-friendly: If you have some tofu food skeptics in your house, they won't even notice when eating these deliciously crispy cubes. 
Pantry ready: All of these seasonings are staples that you most likely already have on hand. This ready-made is perfect for a quick pantry meal when you have extra tofu and don't feel like heading to the store.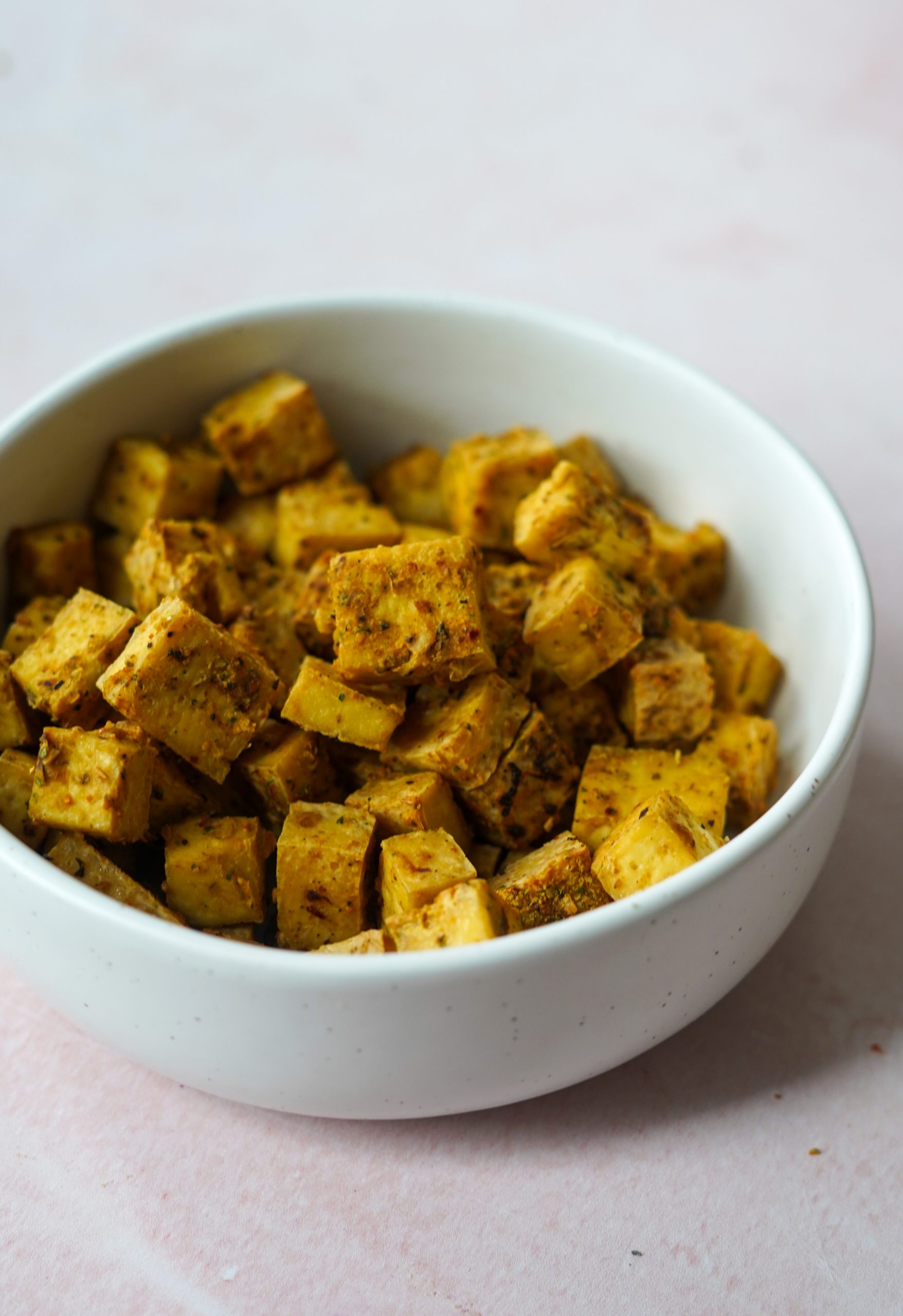 How To Make This Recipe
First, prepare your tofu by pressing it under something heavy for at least 20 minutes to get out excess water. Here's a step-by-step guide on how to press tofu! Extra-firm work the best.
Once it is pressed, slice it into equal squares.
Then, coat the cubes with vegetable broth or oil. Oil will lend crispier tofu.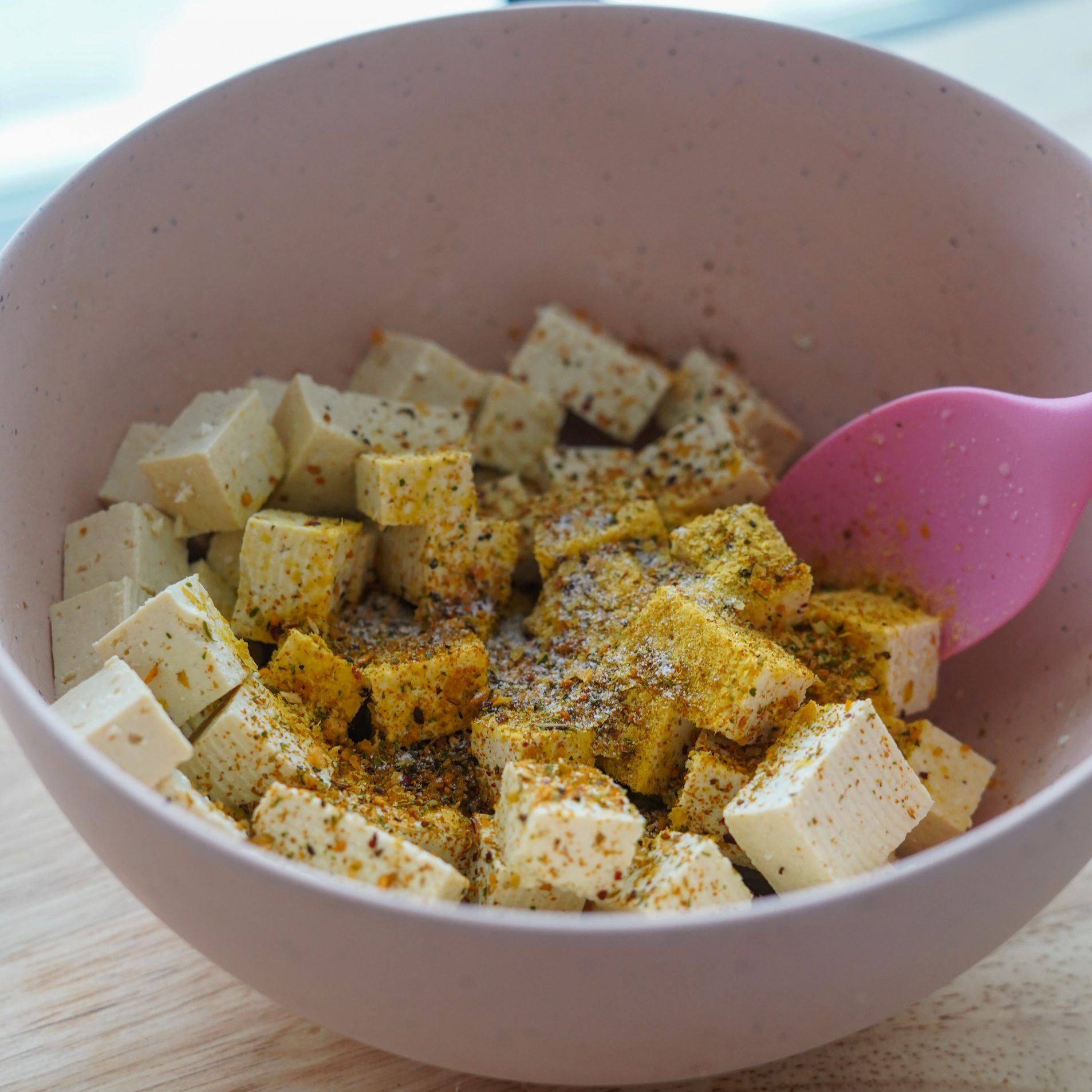 Toss the tofu in the nutritional yeast, garlic seasoning, sea salt, and cornstarch. 
Once it is fully coated, air fry or bake it at 400F for 30 minutes.
Finally, enjoy.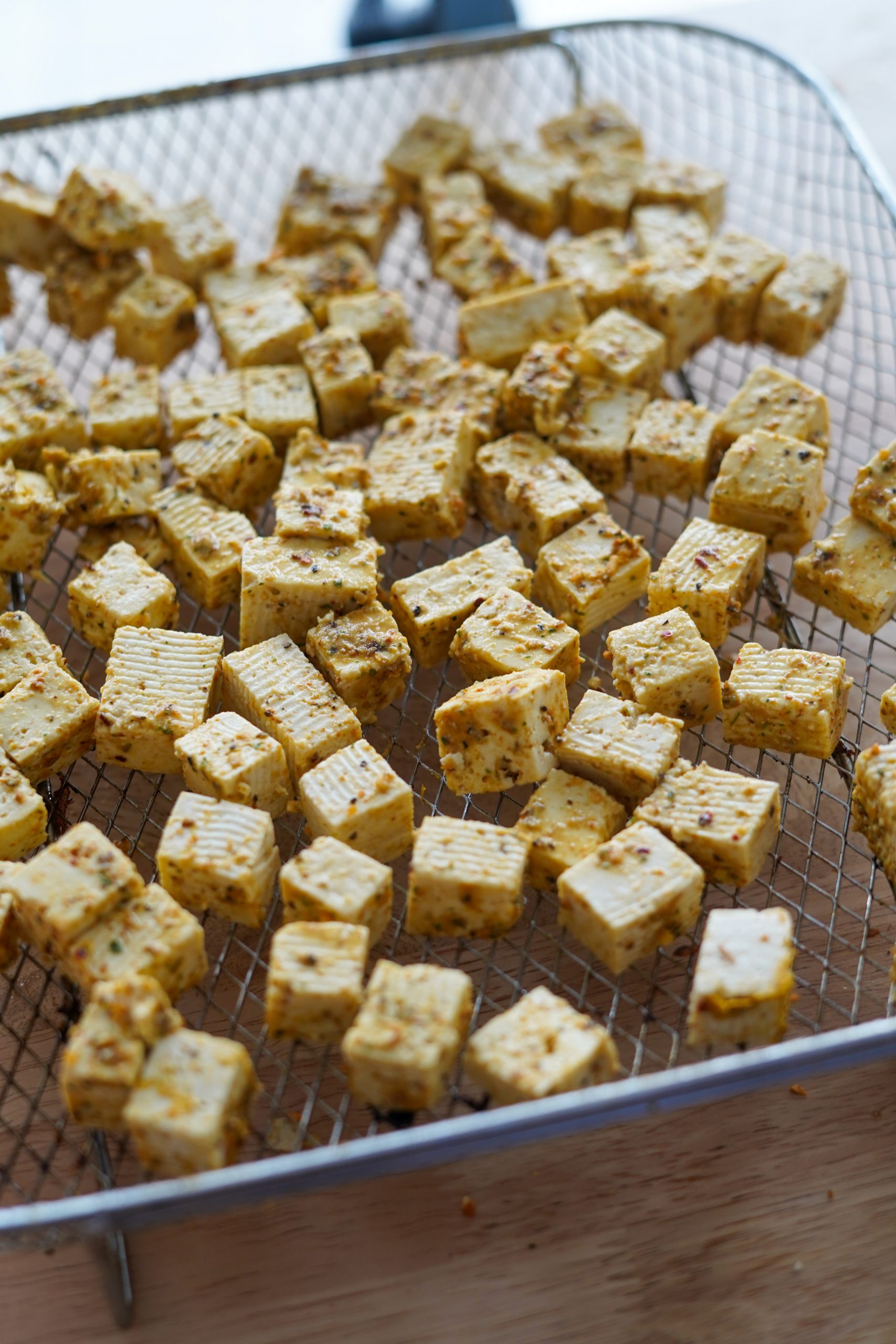 Tips To Make This Crispy Tofu Recipe Better
Make it spicy: Add sriracha to your broth or oil when coating the tofu cubes. 
Sauce it up: Toss (or dip) these crispy cubes in the sauce of your choice for some extra fun. 
Give your meals a flare: Substitute any meal that calls for fried chicken with this tofu, and you won't be disappointed. 
Equipment We Used
Other Recipes You'll Love
*Note: Affiliate links are used in this article!*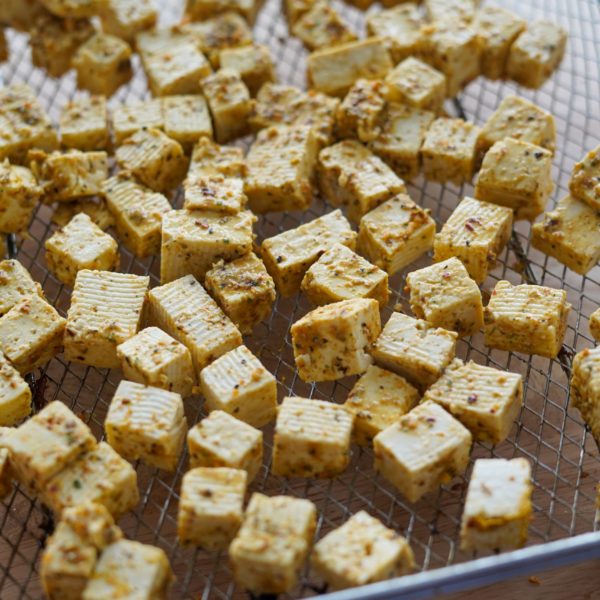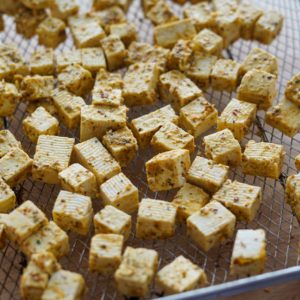 The Recipe: Crispy Tofu
This is my best kept secret to making perfect crispy tofu everytime!
Ingredients
1 block Extra firm tofu , cubed
1 tbsp Vegetable broth or oil
¼ cup Nutritional yeast
3 tsp Garlic powder
1 tsp Sea salt
1 tsp Corn starch
Instructions
Press under something heavy for at least 20 minutes to get out excess water.

Slice into equal squares.

Coat the tofu with vegetable broth or oil. Oil will lend crispier tofu.

Toss the remaining ingredients with the tofu.

Air fry or bake at 400F for 30 minutes.
Calories: 74.1kcal, Carbohydrates: 5.2g, Protein: 9.1g, Fat: 2g, Saturated Fat: 0.3g, Sodium: 645.1mg, Potassium: 234.4mg, Fiber: 1g, Sugar: 1g, Vitamin C: 0.1mg, Calcium: 32.8mg, Iron: 1.5mg