Kourtney Kardashian's Avocado Pudding (Veganized)
Kourtney Kardashian's avocado pudding has taken the world by storm ever since she shared her favorite daily recipe with Addison Rae on TikTok and Instagram. Today we're going to veganize it!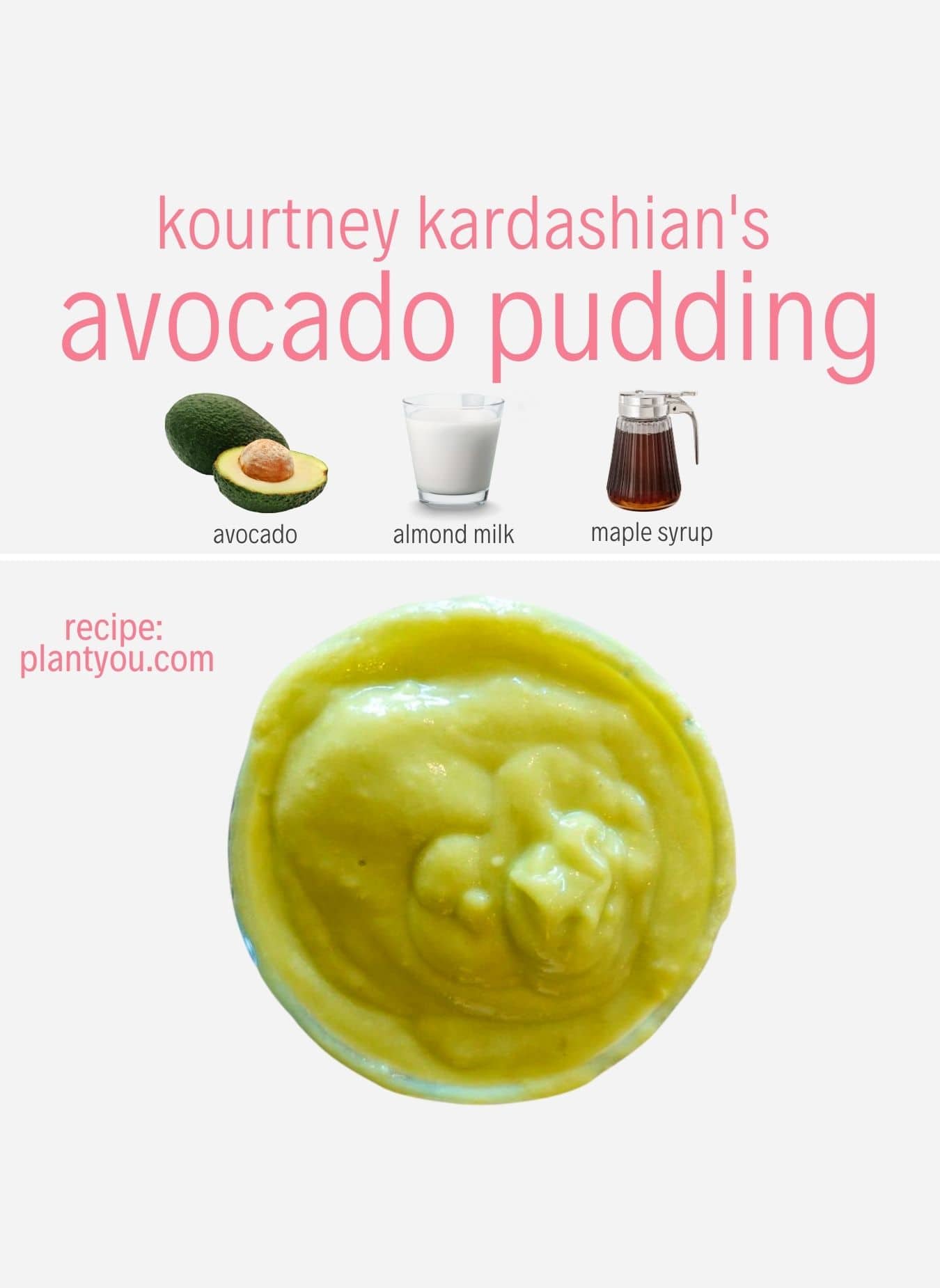 Kourtney Kardashian is known for leading a healthy natural lifestyle, and as part of that she says she eats this simple three ingredient avocado pudding recipe every single day. So, as part of my new veganizing celebrity recipe series, you know I had to try it.
Checkout our past two veganized celebrity recipes here:
What's In Kourtney Kardashian's Avocado Pudding Recipe?
There's a few version online of Kourtney Kardashian's Avocado Pudding recipe, but we're going to go with this Business Insider version.
Her non-vegan recipe is as follows and takes just five minutes to put together:
1 organic avocado
1 tablespoon cane sugar
1/2 cup organic whole milk
1 tablespoon raw manuka honey
To make this simple avocado pudding, you simply blend the listed ingredients until smooth. Kourtney says she eats this simple four ingredient recipe every single morning before her outdoor workout.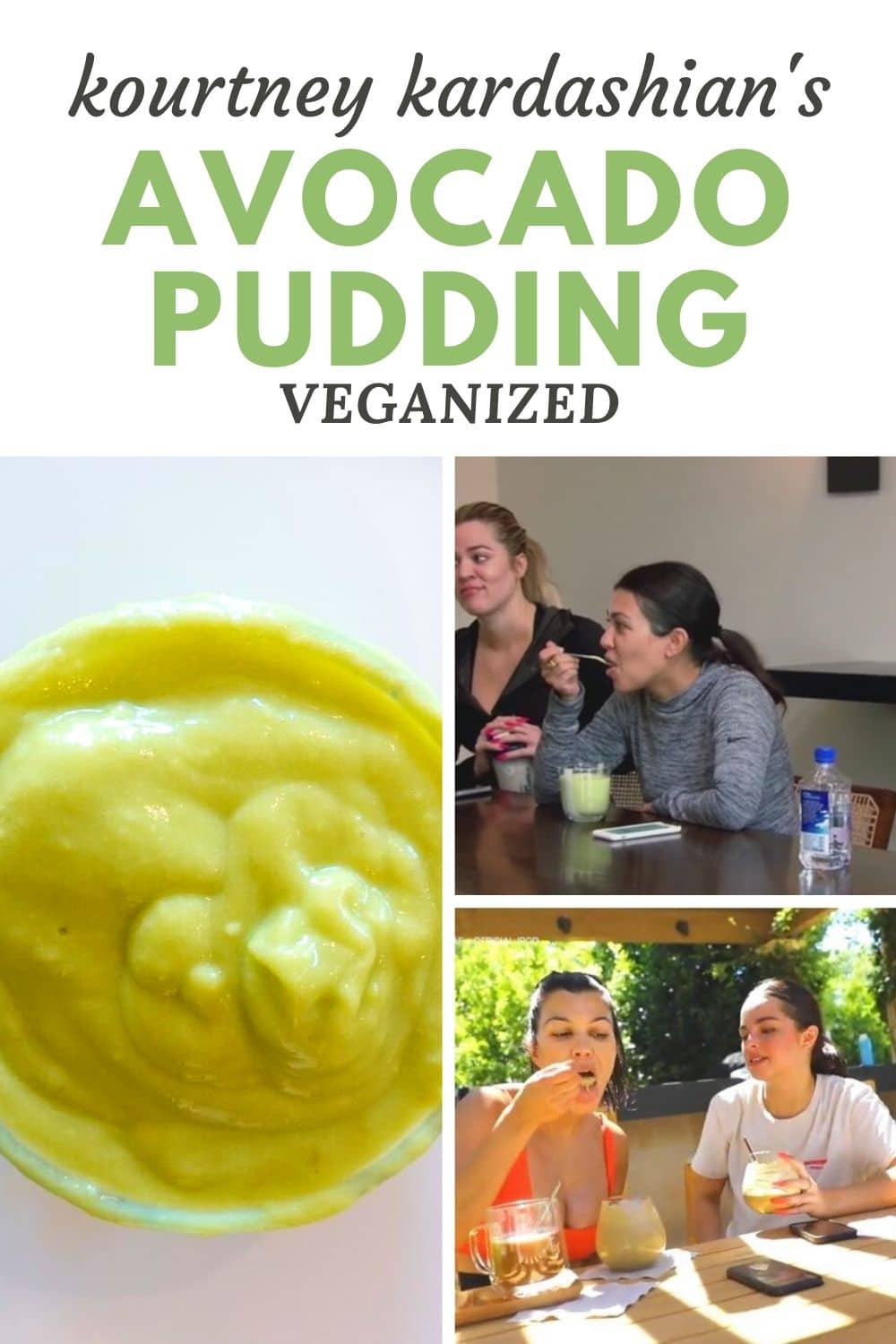 How Can You Veganize This Avocado Pudding Recipe?
To veganize this recipe, I made a couple of simple swaps.
First of all, I only had frozen avocado on hand, which did the trick. You can of course use fresh as well.
In place of the whole milk, I swapped in almond milk. Oat milk, coconut milk, soy milk and cashew milk would all do the trip.
Then finally in place of the honey and cane sugar, I simply swapped in maple syrup. You could use 2 tablespoons of cane sugar if desired as well.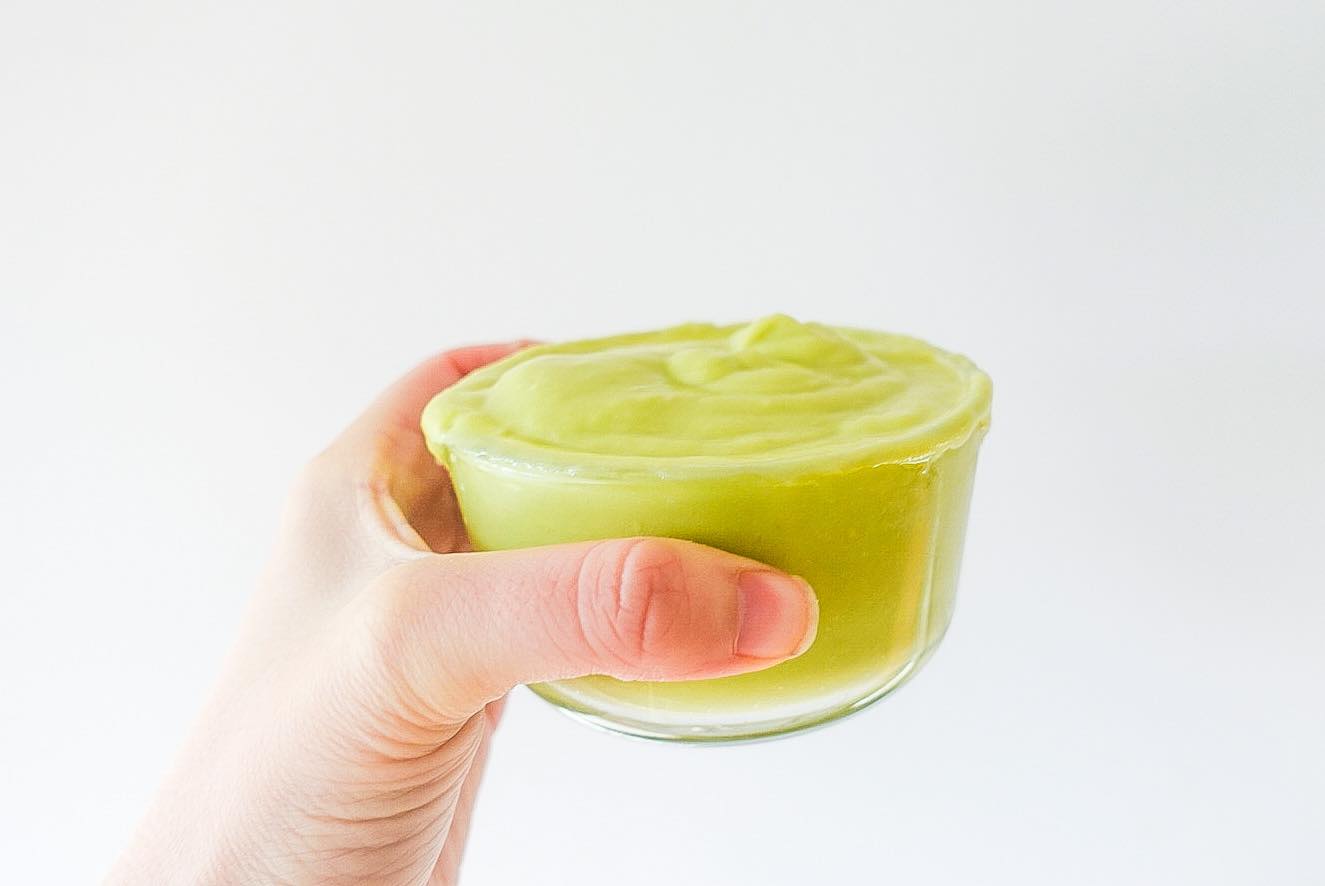 What Does Avocado Pudding Taste Like?
I was pleasantly surprised at the taste of this avocado pudding. Yes – it had a bit of an avocado taste, but with a delicious sweetness and creaminess. If you are not a fan of avocados, I would say this recipe is definitely not for you.
I can definitely understand why you would enjoy starting your morning with this sweet pudding and will definitely be making it again. For more decadence, I think I would add some cocoa powder to make a chocolate pudding.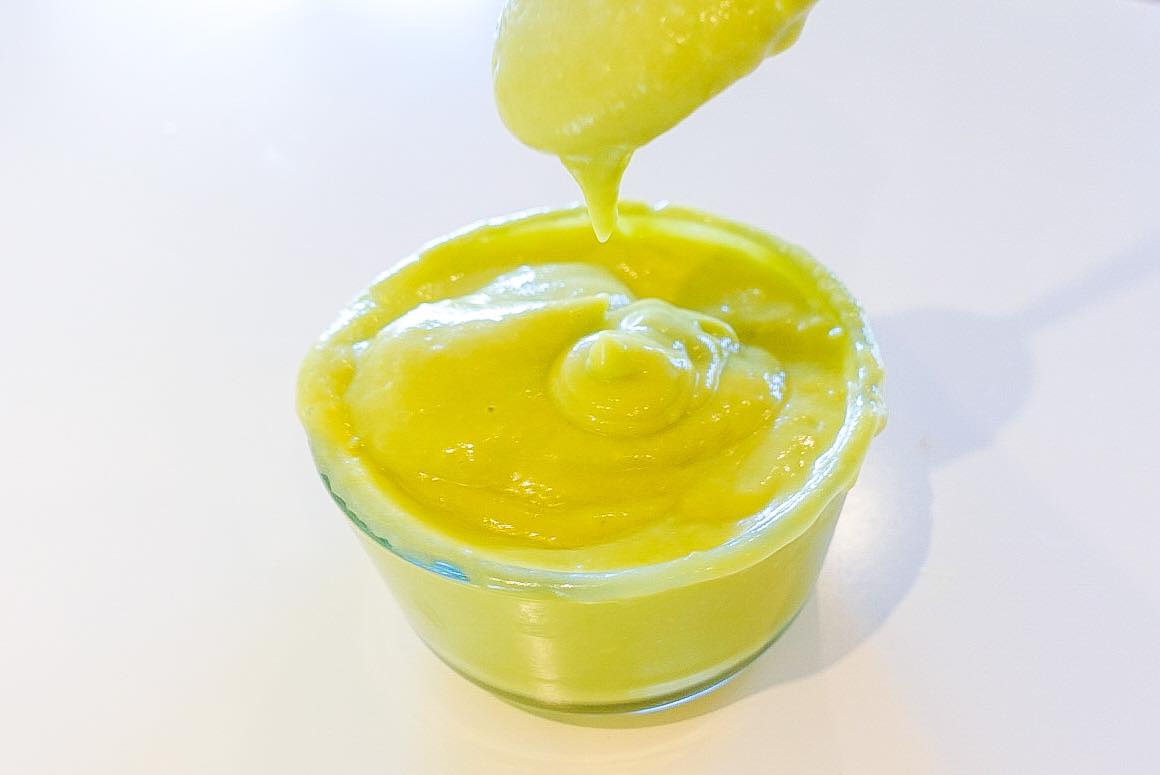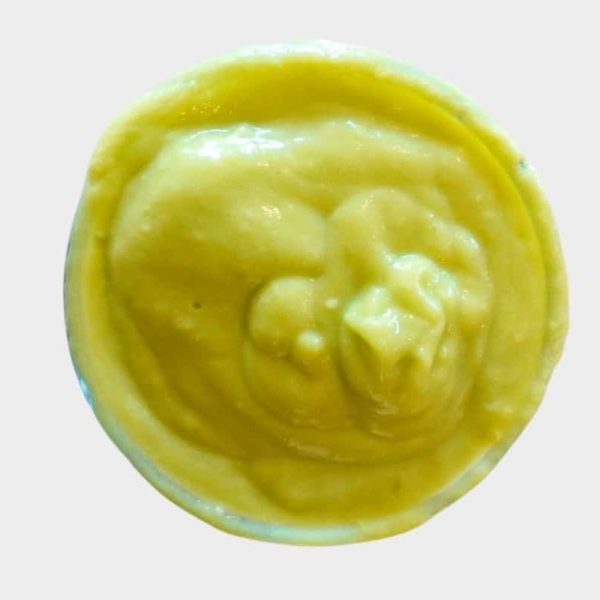 The Recipe: Kourtney Kardashian's Avocado Pudding, Veganized
I veganized Kourtney Kardashian's famous avocado pudding recipe and it did not dissapoint. Creamy, healthy and delicious!
Ingredients
1 avocado
2 tbsp maple syrup
½ cup almond milk
Instructions
Blend all ingredients until a smooth pudding consistency is formed.
Calories: 223.6kcal, Carbohydrates: 22.3g, Protein: 2.3g, Fat: 15.5g, Saturated Fat: 2.1g, Sodium: 90.1mg, Potassium: 532.4mg, Fiber: 6.9g, Sugar: 12.7g, Vitamin A: 146.7IU, Vitamin C: 10.1mg, Calcium: 108.9mg, Iron: 0.6mg