Lemon Peel Powder and Lemon Salt
Welcome back to Scrappy Cooking, where we transform common kitchen scraps into treasures! This time, we are making lemon peel powder and lemon salt from discarded lemon peels.
Many fruit and vegetable peels are routinely discarded during the cooking process with no regard for their nutritional value. However, these scraps can be very useful!
I've already tackled pomegranate peel, apple skins, orange peel, and lemon rinds. Time to utilize the signature zesty quality of lemon peel!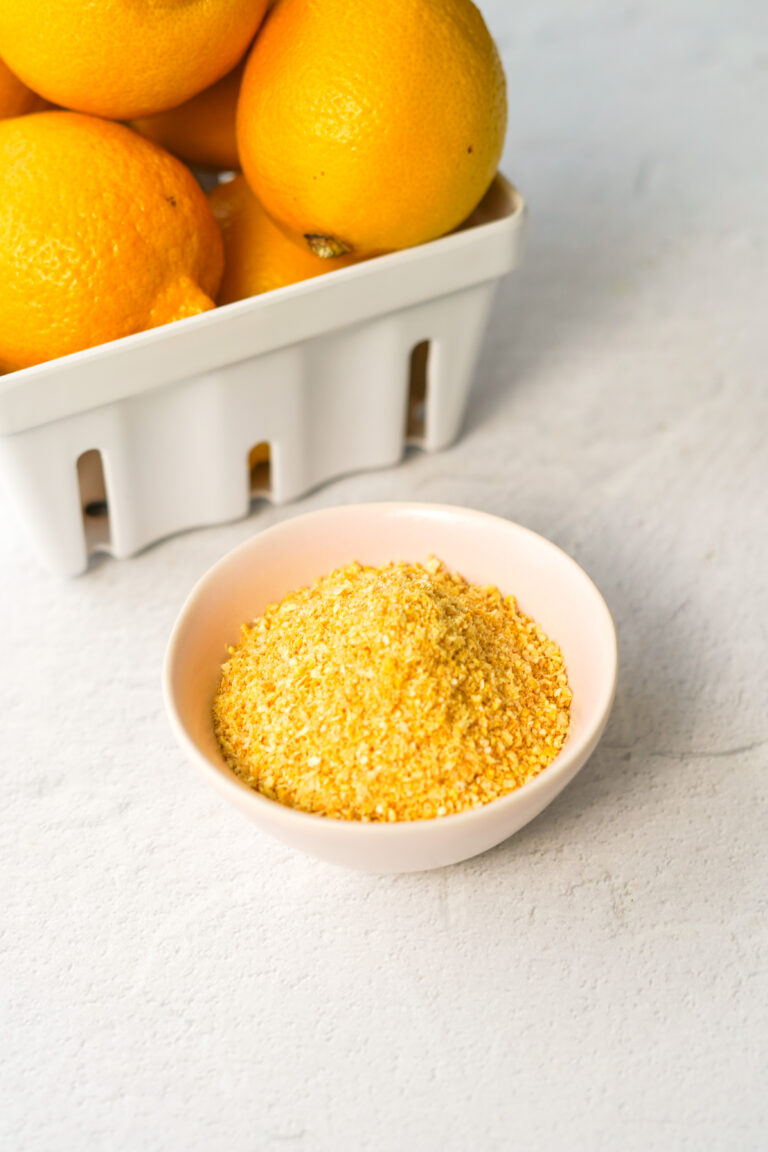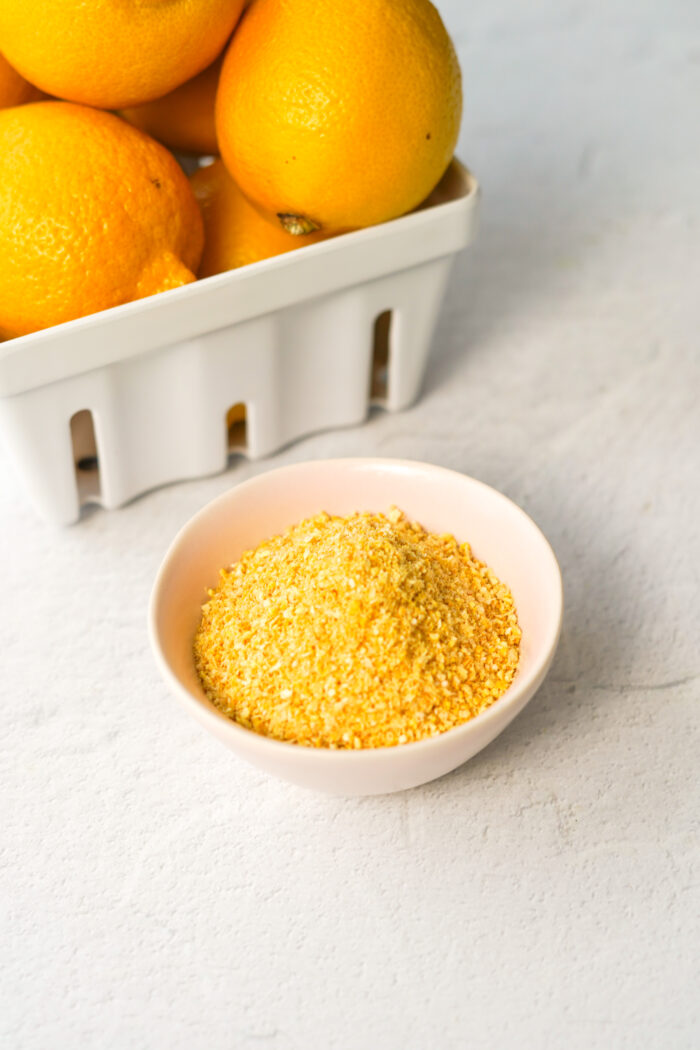 Why You'll Love This Recipe
If you're on a journey to reduce your waste, your kitchen is a great place to start. This lemon peel powder and lemon salt are two amazing byproducts of lemons, which would otherwise end up in the garbage.
There is a reason so many recipes use lemon zest. It has a beautiful sharp quality, that can elevate sweet and savory dishes!
If you know the value of flavoured salt, you will be completely blown away by this zesty lemon salt!
Both the lemon peel powder and lemon salt recipes are SUPER EASY. It barely requires your presence!
You'll never want to buy lemon salt or lemon zest powder again. And why would you if you can make them for free?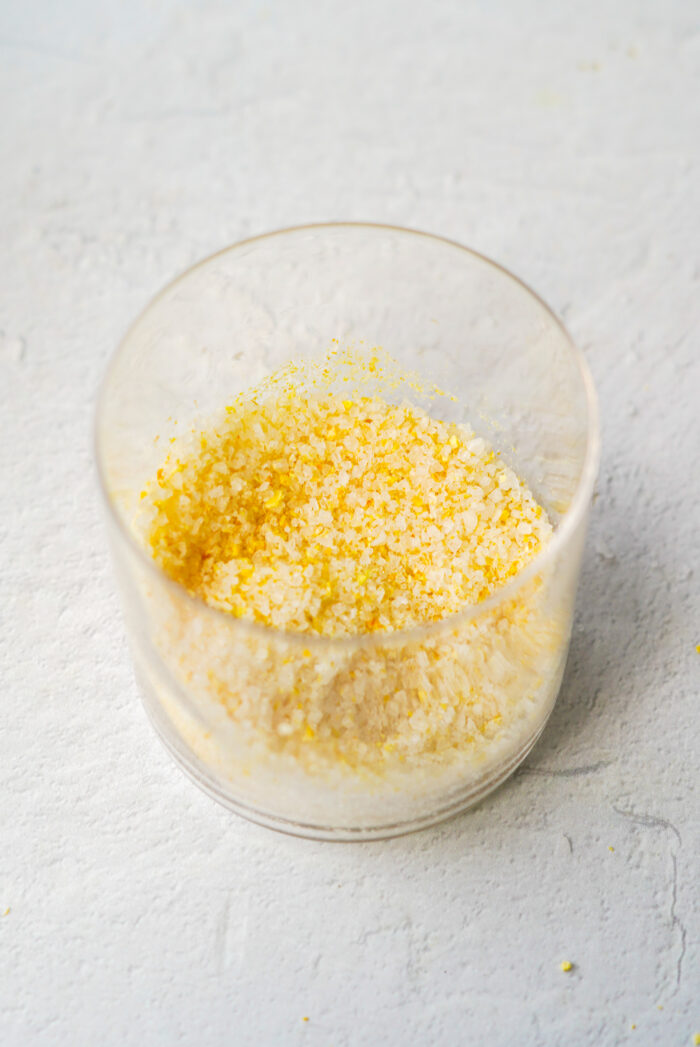 How to Make This Recipe
Peel the lemons and reserve the skins. You're going to need peels from 6-8 lemons.
Next, we have to dehydrate the lemon peels. You can do it naturally in the sun, or use a dehydrator. Dry the peels until they are crispy and tough.
Alternatively, you can dehydrate the lemon skins on a lined sheet in a conventional oven set to its lowest temperature for approximately six hours.
As you can see, it's been a breeze up until now. Don't worry, the rest of the process is just as simple.
Grind the dehydrated lemon peels in a blender until they take on a form of a fine powder.
Use it as powder or turn it into flavourful and aromatic salt! Combine 1 tablespoon of the zest powder and 1 cup of salt and store in a sealed container.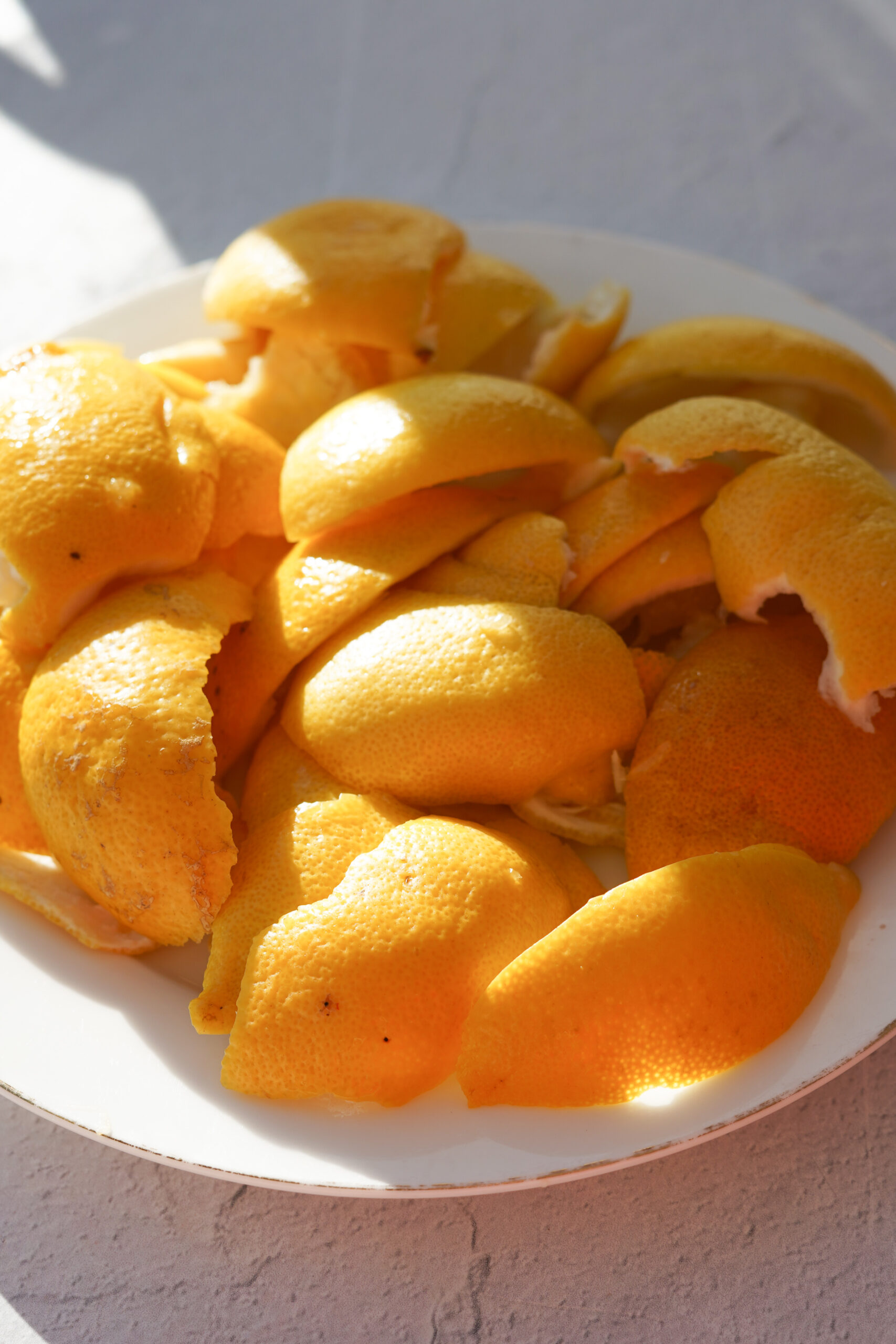 Hack It!
Some blenders are not suited for this job, in which case you can use a coffee or spice grinder. The other option is to use a blender to break them up, then grind them manually with a pestle and mortar.
Lemon peel powder on its own is a great way to add a zesty lemon kick to sweet and savory dishes, especially if you've ran out of fresh lemons.
The fragrant and delicious lemon salt makes an excellent addition for soups, stews and pasta.
The best way to store both lemon peel powder and lemon salt is in an airtight container at room temperature. If you keep it out of direct sunlight, it will preserve the vibrant color for longer.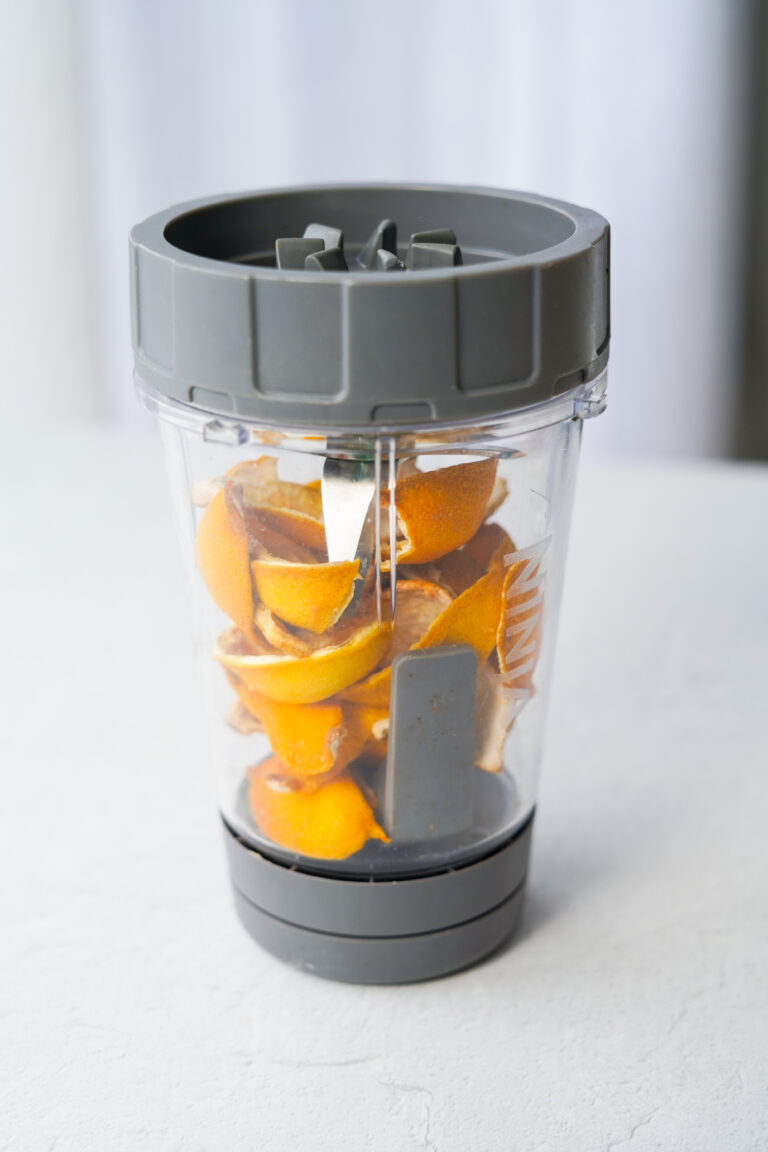 Other Recipes You'll Love
If you're new to meal prepping, check out the PlantYou Planner! If you like the sound of meal prepping nutrient-dense plant-based meals, but need a little more guidance, we release curated meal plans for the members every month. You can also create your own CUSTOM MEAL PLAN drawing inspiration from our huge database of recipes. Plant-based eating has never been easier!
And if you haven't got a copy of the PlantYou Cookbook yet, you better hurry while the stocks last! The book features over 140 recipes for every taste and every occasion. Truly, this is the book I wish I had when I first transitioned to being plant-based. It's so easy to navigate, and bursting with colors!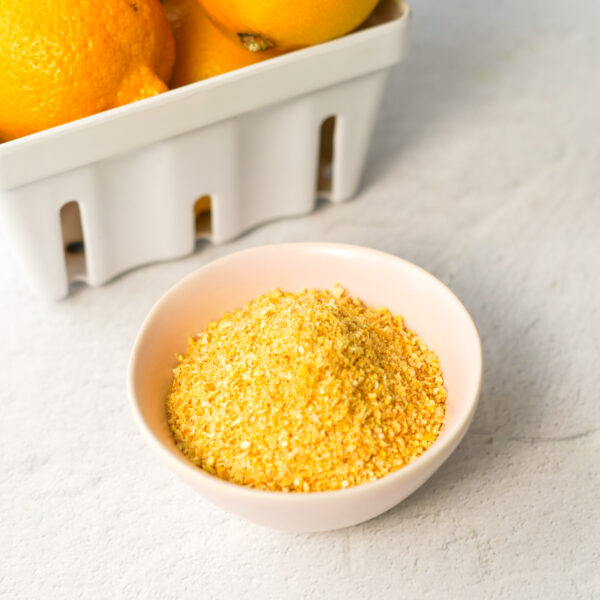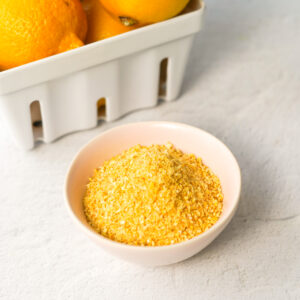 The Recipe: Lemon Peel Powder and Lemon Salt
A scrappy recipe that will add extra zest into your life!
Instructions
Peel the lemons and reserve the skins. 

Dehydrate the lemon peels in the sun, or alternatively in a dehydrator for up to 24 hours. You can also use a conventional oven set to its lowest temperature for six hours.

Place the dehydrated lemons in a blender and combine until they become a fine powder.

Add 1 tablespoon of the preserved lemon peel to 1 cup of salt to make a fragrant and delicious lemon salt great for soups, stews and pasta
Calories: 16.9kcal, Carbohydrates: 5.8g, Protein: 0.5g, Fat: 0.1g, Saturated Fat: 0.01g, Polyunsaturated Fat: 0.03g, Sodium: 2.2mg, Potassium: 57.6mg, Fiber: 3.8g, Sugar: 1.5g, Vitamin A: 18IU, Vitamin C: 46.4mg, Calcium: 48.2mg, Iron: 0.3mg