Ariana Grande's Salad Recipe
Ariana Grande has taken the world by storm again but not for what you think! She has created a buzz-worthy salad that's made with strawberries and a whole lot of nutrient-dense ingredients. Ariana Grande's Salad Recipe will be on repeat all summer long.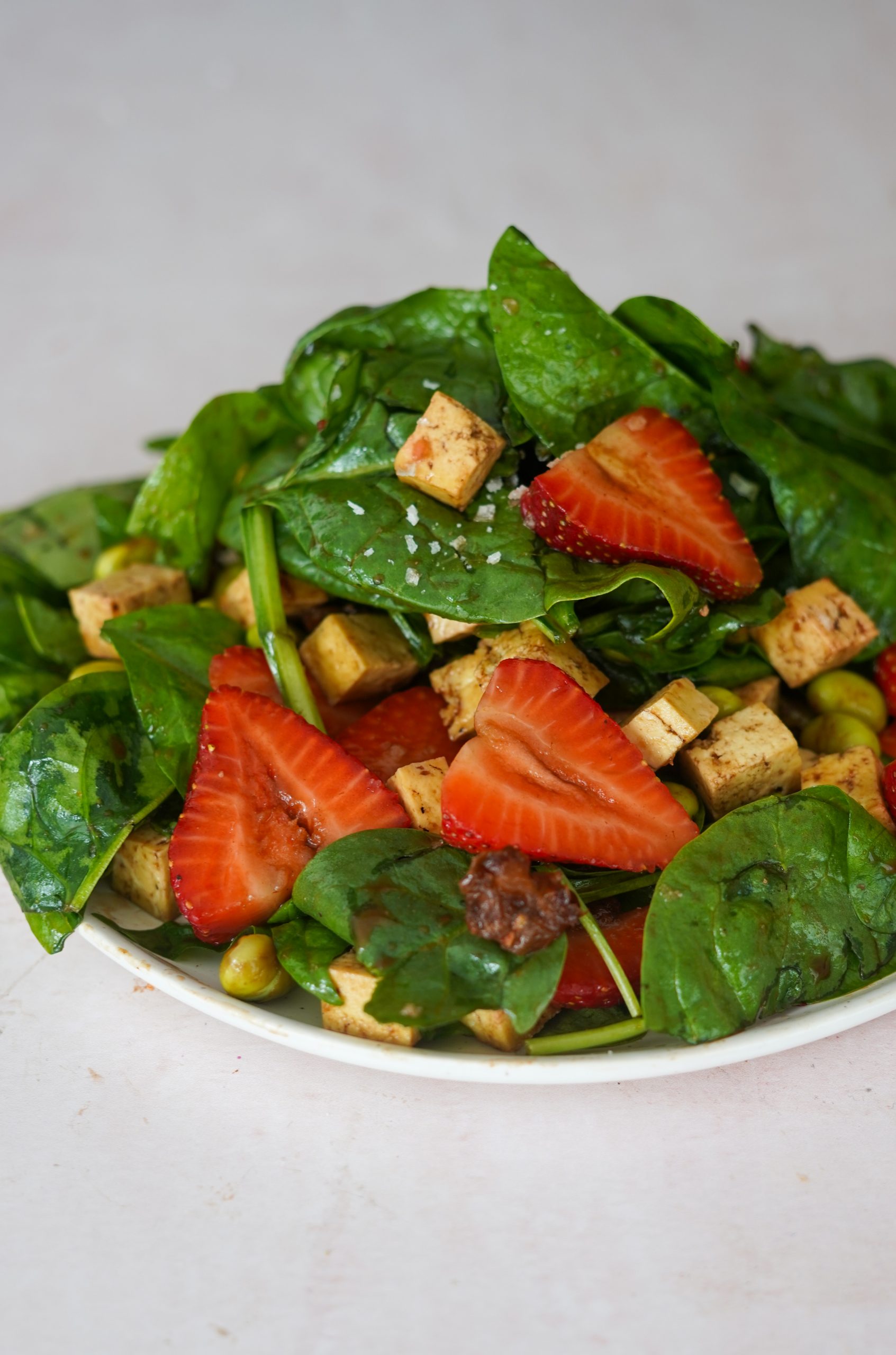 I've done it again and veganized another celebrity recipe! Well…this one is a bit of a cop-out because Ariana is already vegan and so this recipe already is too. Today we're re-creating it to eat as Ariana Grande does on the regular.
It's so refreshing, high in protein and perfect for a summer lunch or dinner.
I highly recommend meal prepping this by separating the wet and dry ingredients and also having a separate jar of the delicious dressing to add on top when you're ready to eat.
So, if you've ever wanted to eat like Ariana, try out this mouthwatering vegan salad!
Why You'll Love This Recipe
Quick & easy: You will have this recipe ready in 15 minutes or less.
Packed with protein: Combined with spinach, tofu and edamame this plant-powered salad is bursting with high-protein ingredients.
Easy to prep: I love to have a salad in my meal prep schedule because it assures me that I'm getting my greens in weekly.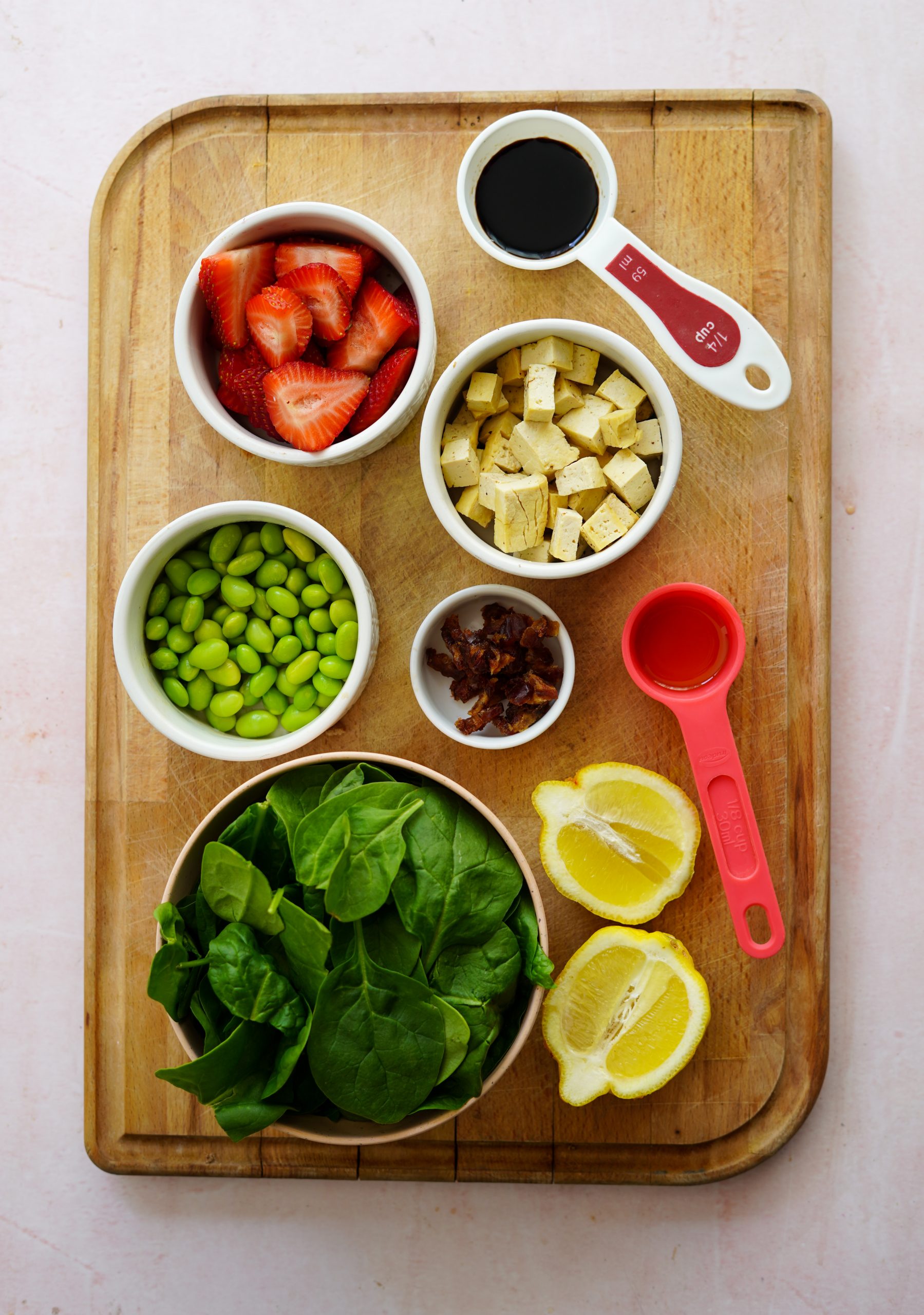 How To Make This Recipe
It doesn't get much simpler than this but you can create Ariana Grande's Salad Recipe by tossing the ingredients in a bowl, mixing in the dressing and serving!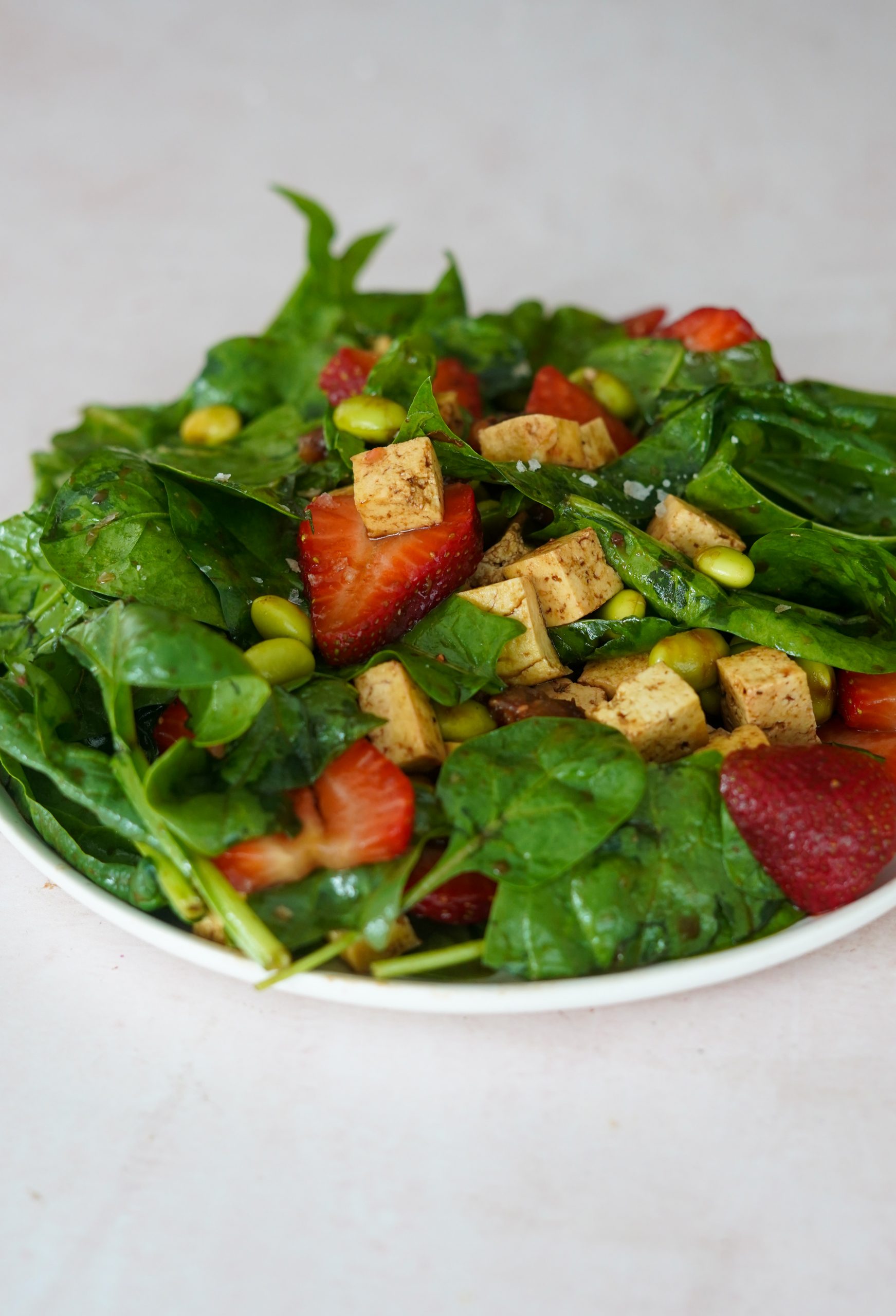 Hack it
Make it spicy: If you're a spice lover I would suggest adding a kick of chilli peppers or add a few banana peppers to the recipe.
Add in seeds & nuts: My favorite seeds and nuts to add to salads are almonds, pecans, sunflower and hemp seeds.
Make it creamy: If I'm craving a creamy salad dressing my go-to is always my Creamy Vegan Italian Dressing.
Other Recipes You'll Love
The Recipe: Ariana Grande's Vegan Salad Recipe
This vegan and gluten-free salad is delicous!
Ingredients
2 cup Spinach
½ cup Edamame
1 cup Strawberries, halved
1 Date, pitted and chopped
2 Lemons, juiced
½ tbsp Balsamic vinegar
½ cup Baked extra firm tofu, chopped
Instructions
Add all ingredients to a bowl, mix and enjoy!