Chocolate Baked Oats
Ready to eat cake for breakfast? This Chocolate Baked Oats recipe is a decadent way to have a healthy and delicious meal in less than 20 minutes!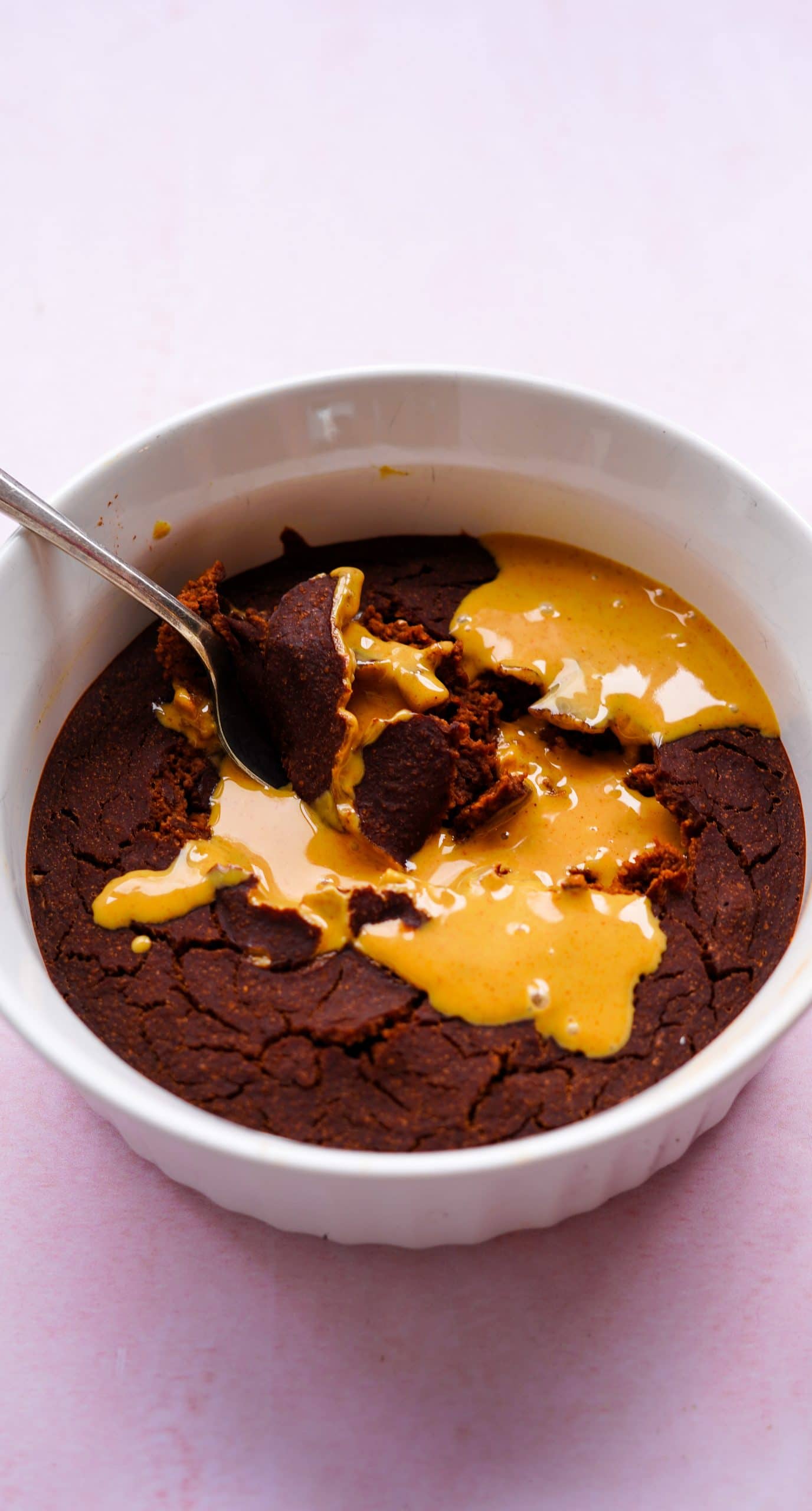 When I tell you I almost passed out when I ate this because it tastes like a peanut butter cup, merged with a cake, merged with oatmeal, I'm not exaggerating! 
These oats are a fantastic breakfast, lunch, snack, or dessert! You can (and will want to) eat them any time of the day and you won't feel guilty about it! These chocolate baked oats are made with whole food ingredients, and they are dairy, gluten, and oil-free. 
Plus, the ingredients you probably already have at home, and they take less than 20 minutes to make… what more could you ask for?! 
I'm obsessed with these chocolate oats, and I can't wait to hear what you think! Let me know by tagging me on Instagram or commenting below.
Why You'll Love This Chocolate Baked Oats Recipe
Fast (and so easy!): This recipe takes less than 20 minutes to make and only requires a blender and an oven-safe dish! 
It's a healthy breakfast, snack, or dessert: Enjoy these baked oats at any time of the day, and you won't feel guilty about it. 
Pantry-friendly: Chocolate baked oats contain ingredients you probably already have lying around at home. 
Kid-friendly: Your kids will love these cake-like chocolate oats, and you can feel good about what they're eating.
How To Hack This Recipe 
Amp up the sweetness: Top these chocolate baked oats with more chocolate, a drizzle of peanut butter, or add vegan chocolate chips to the recipe (after blending, before baking!).  
Kick up the crunch: Add in or top with some crushed nuts to give it some more texture. 
Make it healthier: Top with your favorite fruit, like chopped strawberries or raspberries, to add some delicious antioxidants. 
Use homemade peanut butter! This homemade peanut butter is the healthiest version of peanut butter you will find- and it's way easier than you think.
The Recipe: Chocolate Peanut Butter Baked Oats
The breakfast recipe that you can eat for dessert too! This recipe is oil-free and vegan!
Ingredients
½ cup Rolled oats
1 Banana
1 tbsp Maple syrup
¼ cup 1/4 plant milk
½ tsp Baking powder
4 tbsp Cocoa powder
1 tbsp Peanut butter
1 tbsp plant milk
Instructions
Add all ingredients apart from the peanut butter to a blender cup and combine until smooth.

In a small oven safe dish, place the tablespoon of peanut butter in the middle. Pour the baked oats batter over top.


Bake at 375F for approximately 15 minutes. Enjoy!
Other Recipes You'll Love