Simple Vegan Gingerbread Cookies (Gluten Free & Oil-Free)
These Vegan Gingerbread Cookies are buttery soft, melt-in-your-mouth delicious! They're also entirely plant-based, gluten free, oil-free and simple to make.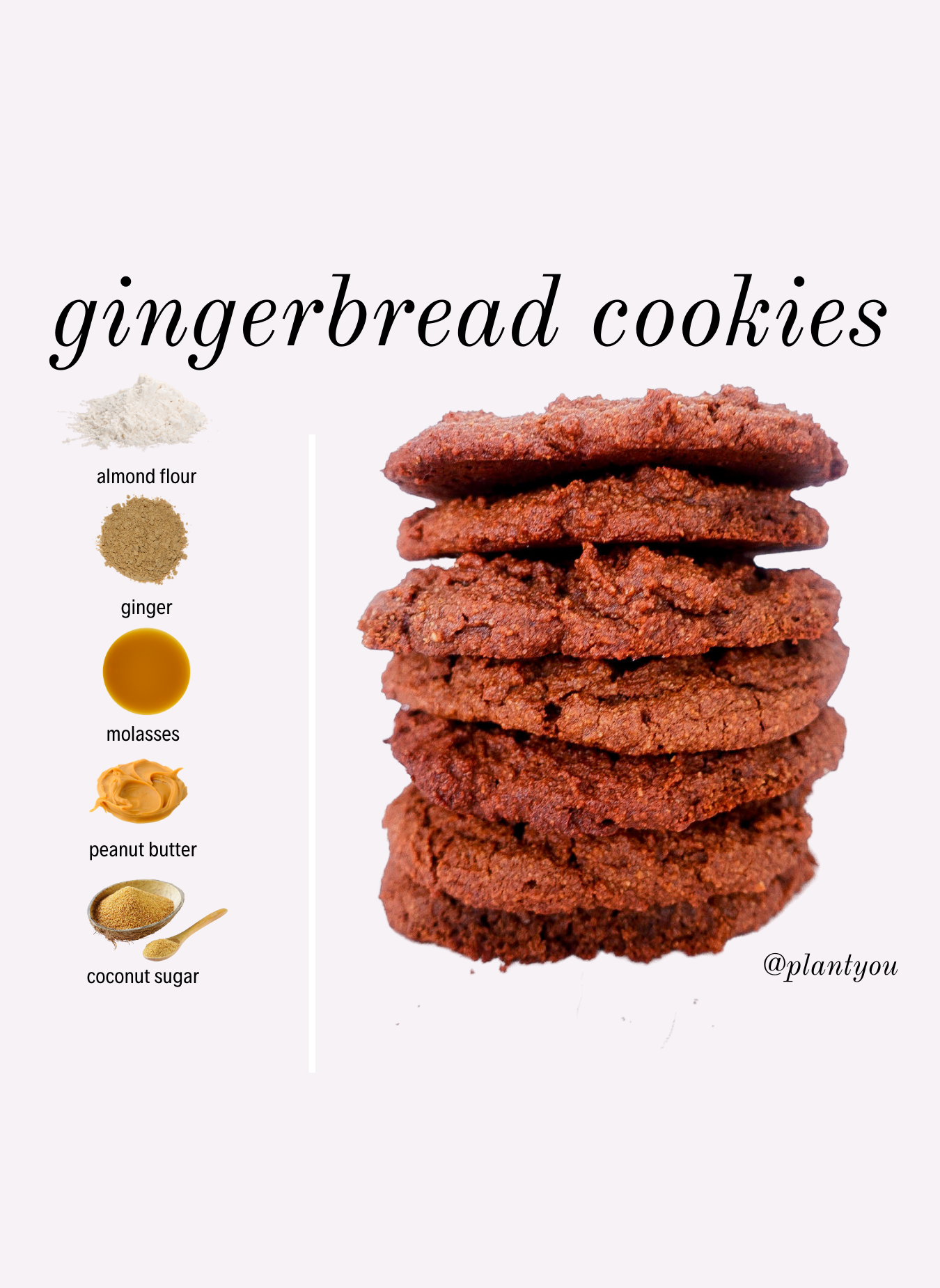 As I'm writing this blog post, the snow is pouring down outside of our kitchen window, the fireplace is roaring and I just took a fresh batch of my Vegan Gingerbread Cookies out of the oven.
The Holiday season is here, and I bet you'll agree that there are few things more reminiscent of Christmas than the smell of gingerbread. I'm not a fan of the snow, but gingerbread makes it a little more tolerable.
I'm so excited to share this vegan gingerbread recipe with you today because it's so insanely simple, and I managed to use almost entirely good for you ingredients.
What's In Vegan Gingerbread?
In traditional gingerbread, you will find lots of butter, refined sugar and of course, molasses. For my vegan gingerbread recipe, I've managed to maintain the integrity of traditional gingerbread, with some better for you plant-based ingredients. Here's the breakdown of what you'll need to make this easy recipe!
Almond Flour (this gives these cookies their buttery texture, without the need of actual butter or oil)!
Molasses (essential for the signature gingerbread flavor)
Cinnamon
Ground ginger (of course)
Peanut Butter (you can use just about any nut butter for this recipe)
Almond Milk (again – any nut milk will do the job)
Coconut Sugar
Baking Soda
As you can see, the combination of these 8 ingredients makes for a super simple cookie that you'll be sure to make again and again! We've also managed to make these cookies oil-free, with the use of peanut butter and thick almond flour.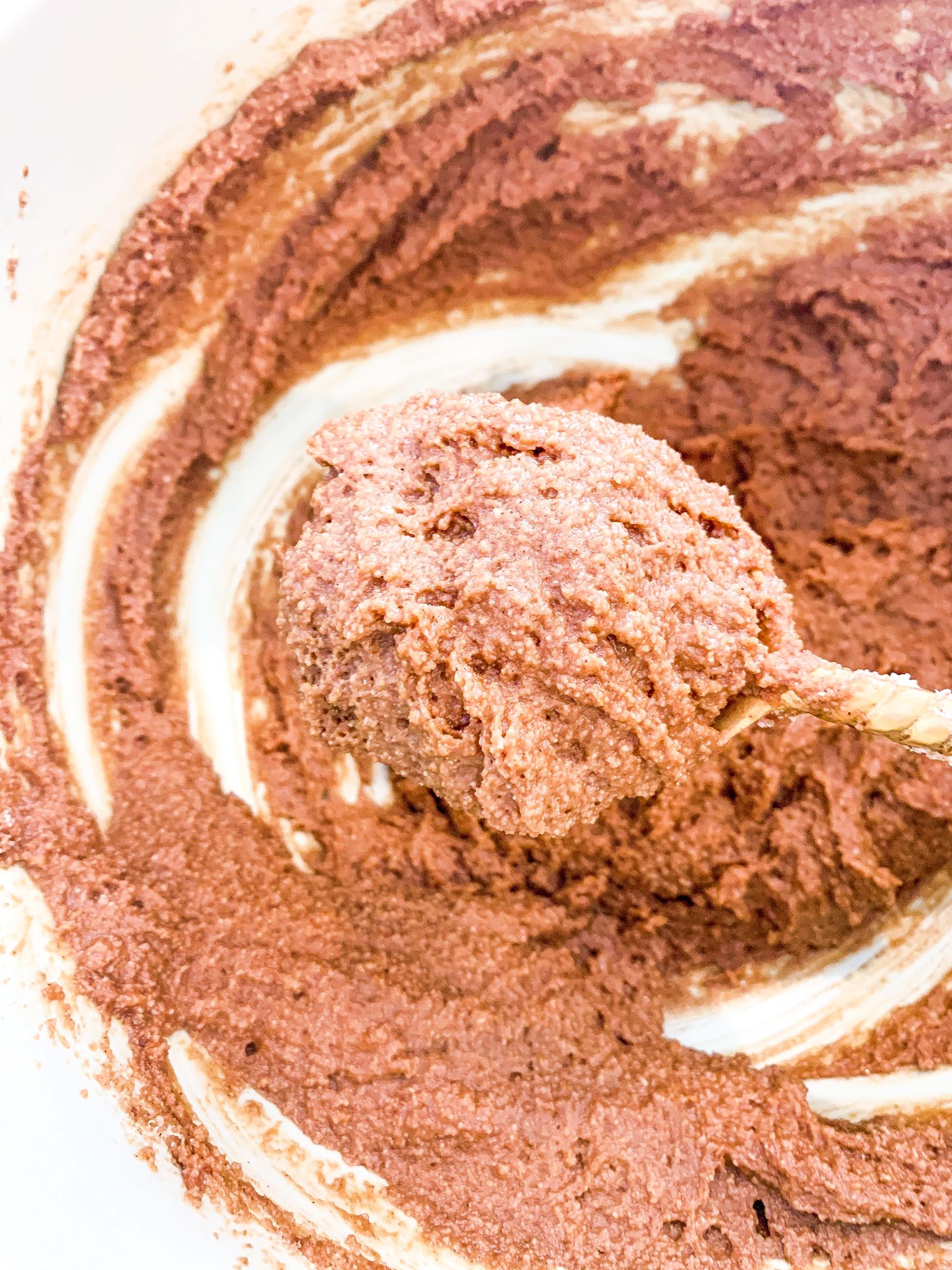 Can I Make These Cookies Into Gingerbread Men?
These Vegan Gingerbread Cookies are soft and fluffy, so I would not recommend molding them into gingerbread. They're meant to be a simple, quick replacement for the flavoring of gingerbread, and are best enjoyed in circular shape!
Trust me, you won't miss the "man" molds whatsoever when you take a bite of these buttery ginger cookies.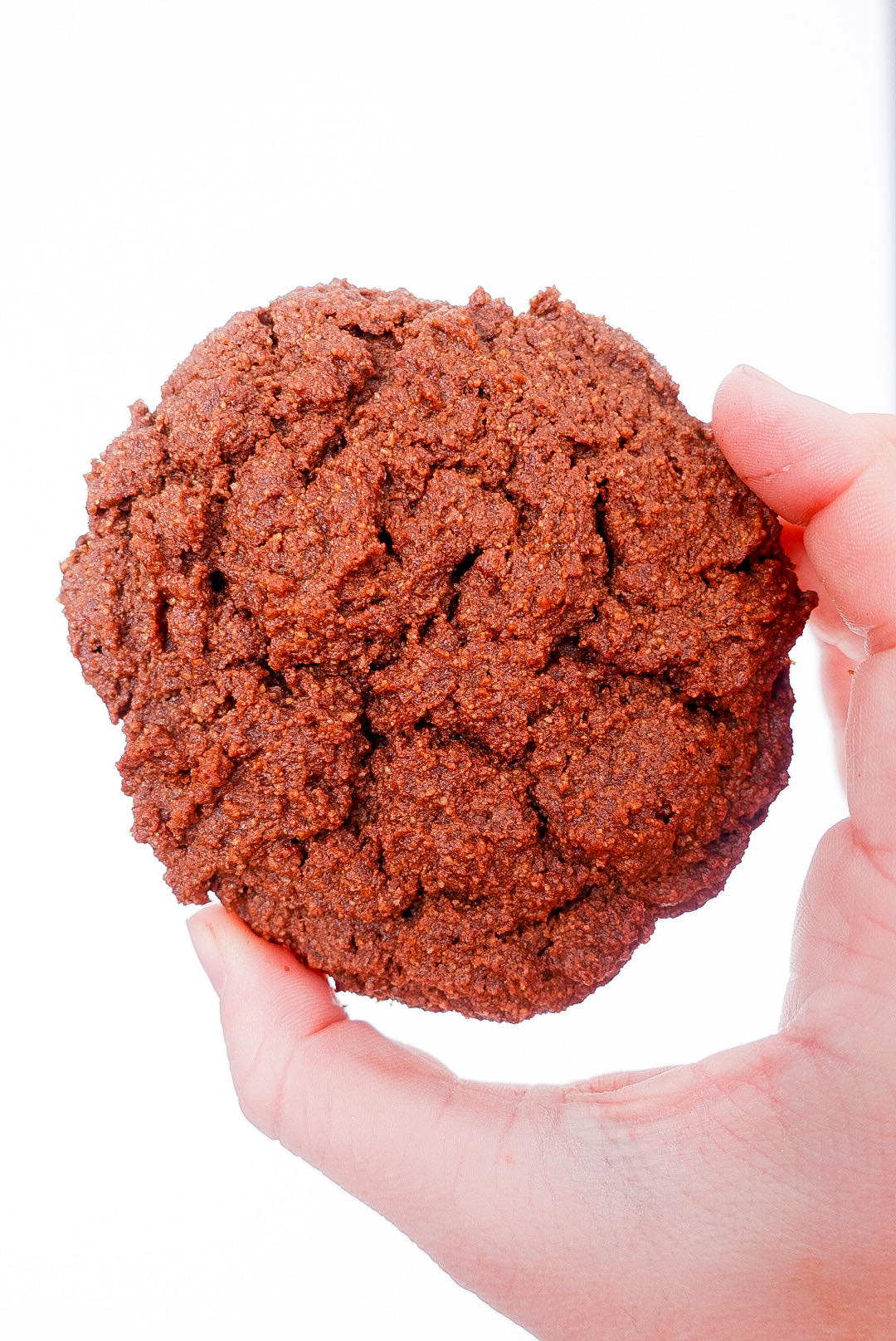 Other Holiday Recipes
If you're looking for other sweet treats to enjoy this Holiday season, here are a few plantyou favorites we'd recommend!
PRINT RECIPE
Vegan Gingerbread Cookies
Pin Recipe
A simple, naturally gluten free and oil free gingerbread cookie recipe that takes less than half an hour start to finish.
Ingredients
2 1/4

cups

almond flour

1 1/2

tsp

baking soda

1/2

cup

peanut butter

sub almond or wow butter

1/2

cup

coconut sugar

1

tsp

cinnamon

1

tsp

ginger

1/3

cup

molasses

1/4

cup

almond milk

sub oat or soy milk for nut free
Instructions
Preheat the oven to 350F and line a baking sheet with parchment paper.

Combine your dry ingredients in a large bowl, including the flour, baking powder, ginger, cinnamon and coconut sugar.

In a separate bowl, combine the wet ingredients, including the milk, molasses and peanut butter.

Combine the wet ingredients with the dry ingredients until a smooth batter is formed. Separate into 8 to 12 cookies on the parchment lined baking sheet, and bake for approximately 15 to 20 minutes until firm. Allow to cool completely before eating.