Taco Salad Bowl
You can make the most delicious taco salad bowl using a tortilla as an edible shell. You won't believe how easy it is to make your own edible tortilla shell.

Do you have some tortillas kicking around in the back of your pantry? If they're a little bit stale – not to worry. This taco salad bowl is the perfect way to use them up. You can simply bake them in the oven and have an amazing edible bowl for the taco salad of your dreams.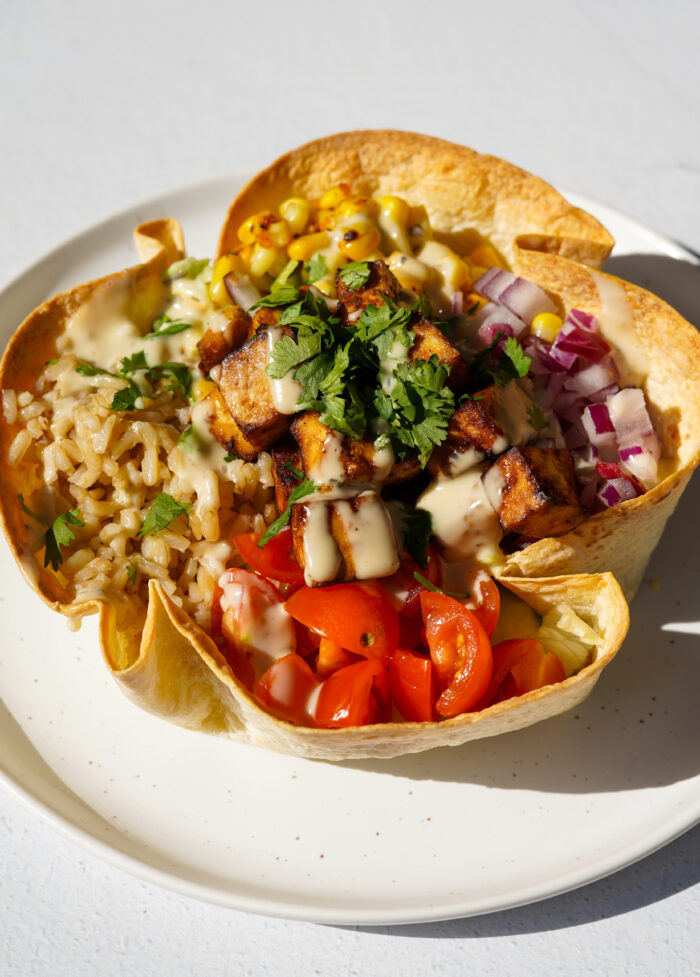 Believe it or not, bread is actually one of the most commonly wasted foods nationwide. We often can't get through something like an entire pack of tortillas in a sitting, so they end up wasting away in the cupboard. That's why I love Scrappy Cooking recipes like this easy tortilla salad. It makes using up the odds and ends of commonly wasted food so much easier! You can check out more low waste recipes like this in our scrappy cooking category here.
How To Make An Edible Tortilla Bowl
Creating a taco salad bowl with a tortilla could really not be easier. All you need is an oven safe bowl or ceramic dish that is round in shape to mold your tortilla.
Then you simply place the tortilla in the bottom of the bowl, allowing it's edges to fold over each other. Then you just pop that in the oven for about 15 minutes until hard, and you have the ultimate edible shell for your taco salad!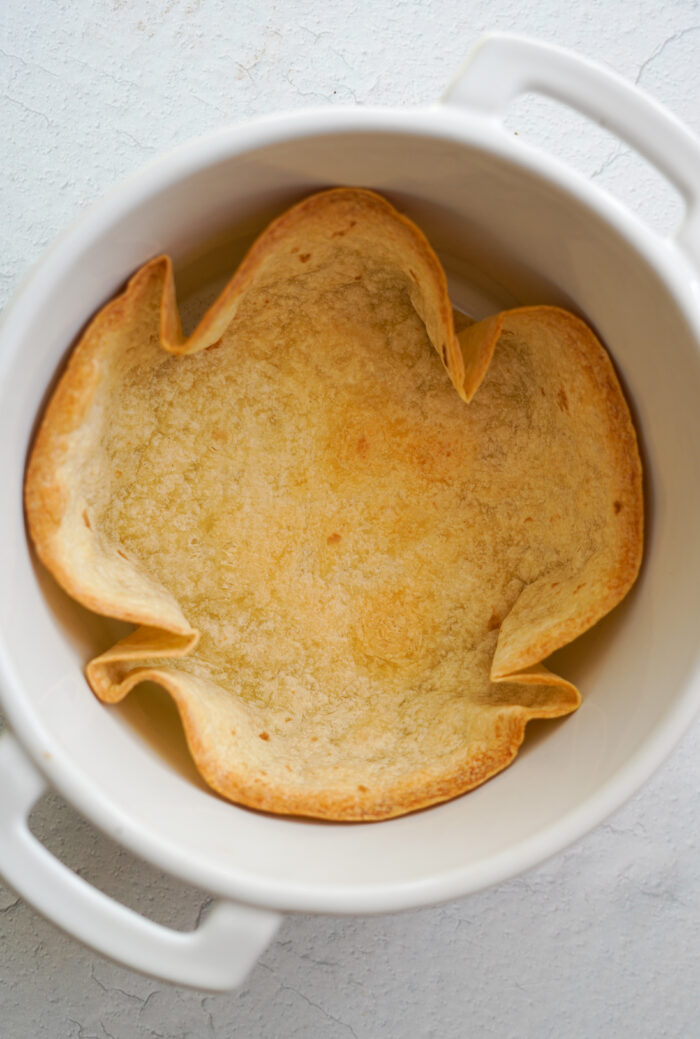 What Is In A Taco Bowl?
Once you create your edible tortilla bowl, you can put whatever you want in your taco salad.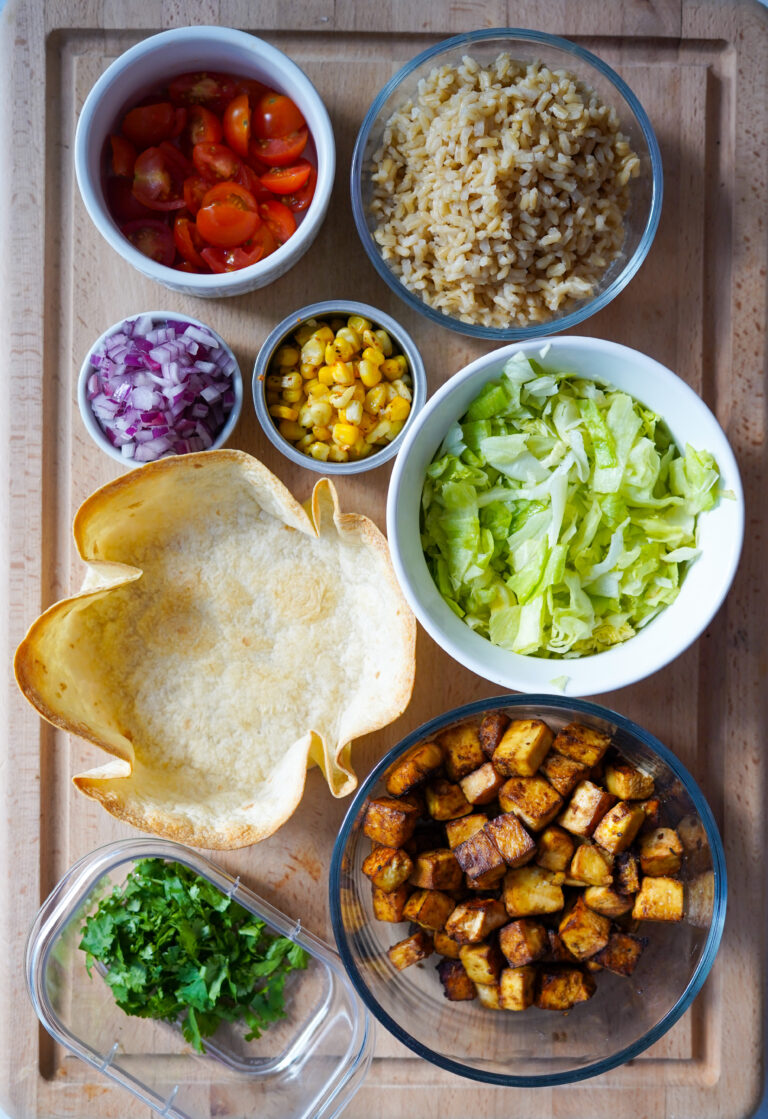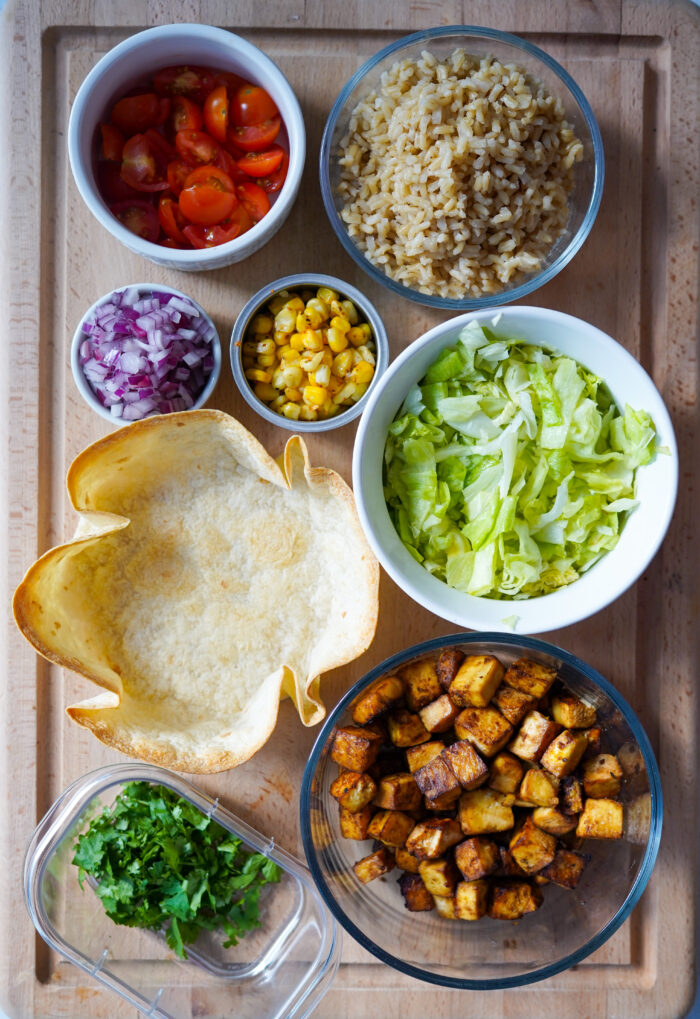 I actually have an AMAZING homemade taco salad recipe here, and I've also included one in this post for you to enjoy as well. Personally, I love to load it with:
iceberg lettuce
brown rice
corn
tomatoes
red onion
cilantro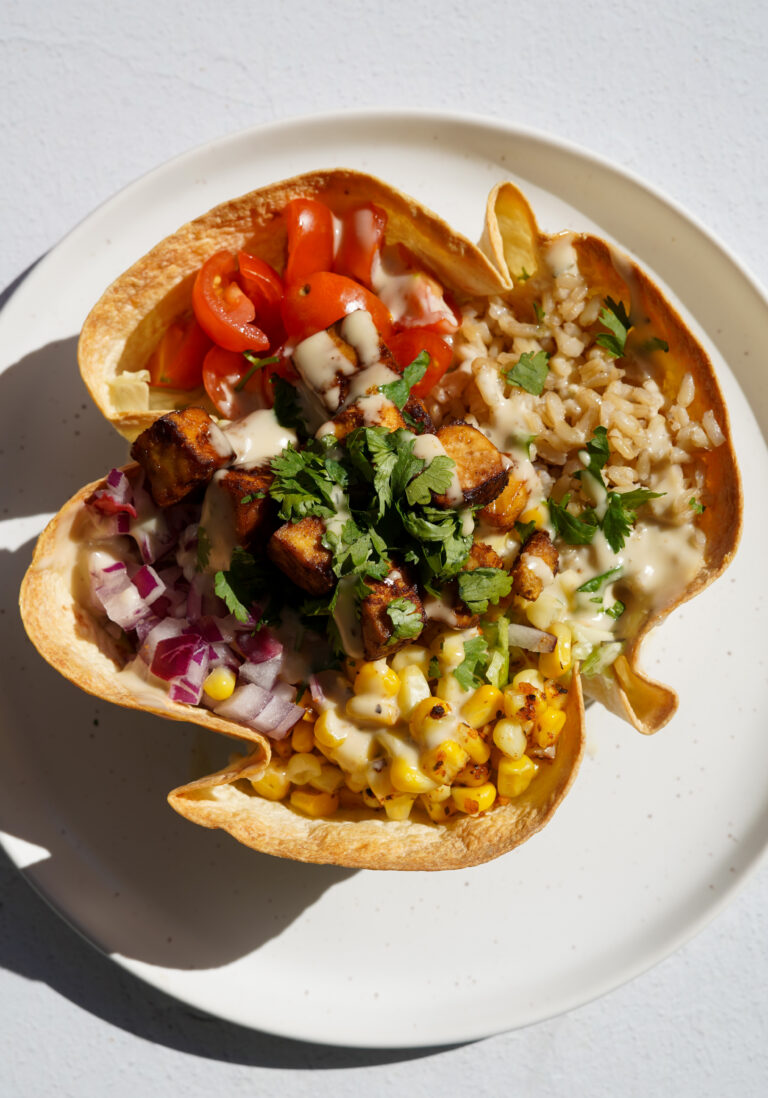 If you're looking for other Mexican inspired recipes, you have to check out our vegan taquitos, tofu burrito and oyster mushroom tacos.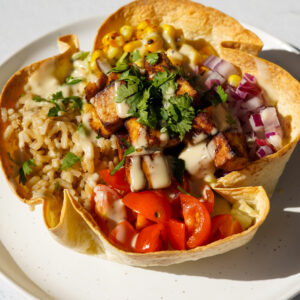 The Recipe: Taco Salad Bowl
Ingredients
1 large tortilla
1 cup iceberg lettuce
1 cup brown rice, cooked
1 cup corn, cooked
½ red onion, diced
½ cup cherry tomatoes, diced
¼ cup cilantro, diced
1 serving crispy tofu
2 tbsp vegan ranch dressing, store bought or homemade
Instructions
Preheat the oven to 400F.

In an oven safe bowl or small pot, place a large tortilla at the bottom, allowing the edges of the tortilla to fold in on themselves to create a bowl shape. Place in the oven until crisped, approximately 15 minutes. Safely remove from the bowl.

Assemble the taco salad bowl, by adding all listed ingredients to the tortilla container. Enjoy immediately.