Aquafaba Chocolate Pudding
Welcome back to the Scrappy Cooking series, where we turn common food scraps into delicious, healthy recipes! If you love chocolate, this creamy and rich aquafaba chocolate pudding recipe is for you!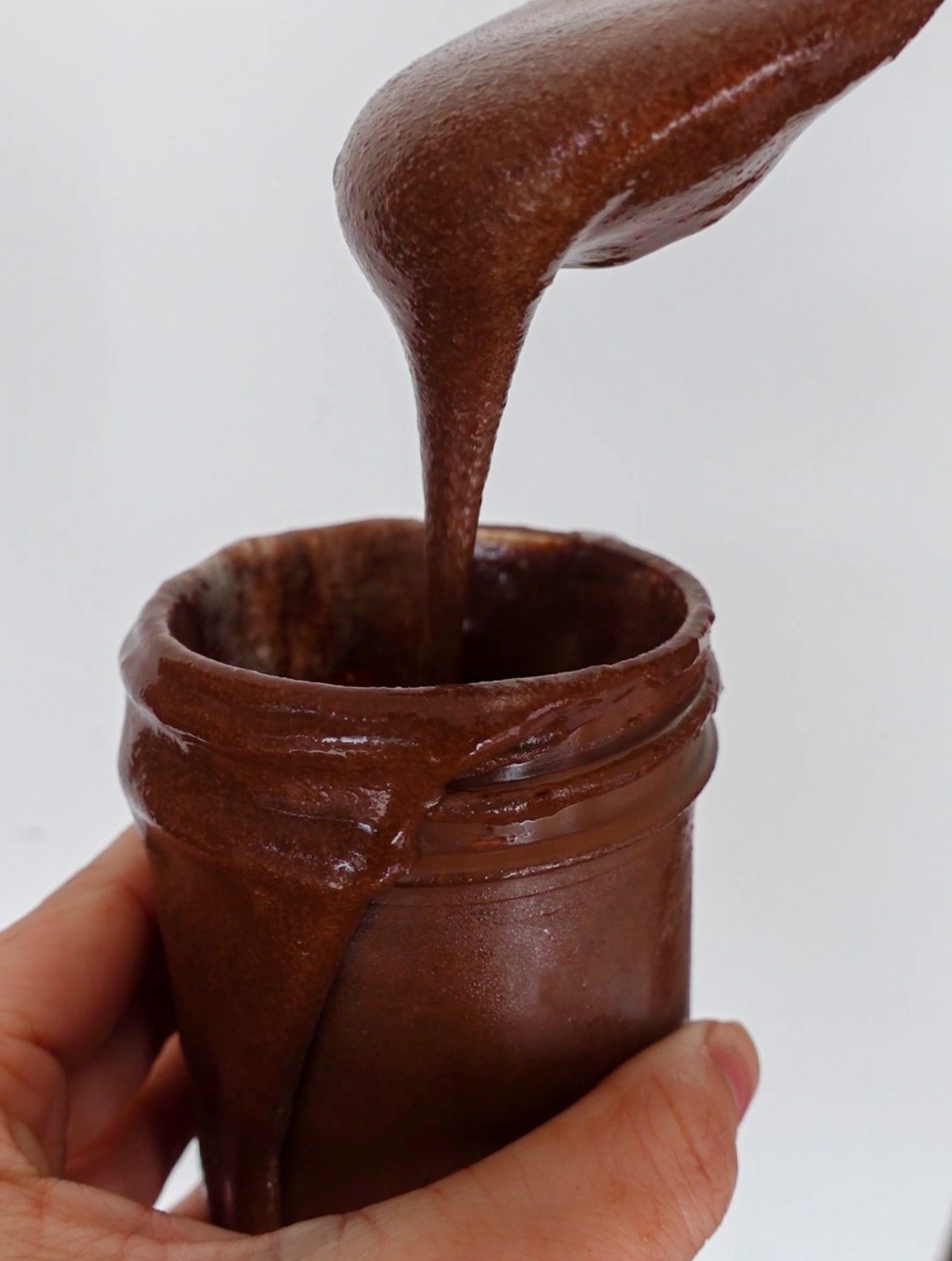 Chickpeas, or garbanzo, are definitely a staple food when it comes to vegan cooking. But right now you might be wondering, why am I talking about chickpeas? Isn't this recipe supposed to be for a chocolate pudding?
That's right, it is! And although we won't be using garbanzo in this dish, we're going to use aquafaba, or chickpea water. Aquafaba has the ability to mimic the functional properties of egg whites, which makes it indispensable in vegan cooking!
So how do we go from chickpea water to a creamy chocolate pudding? All it takes is some time, some patience, and a hand mixer!
Why You'll Love This Recipe
This aquafaba chocolate pudding recipe is part of my Scrappy Cooking series, which means you'll be reducing your personal food waste, as well as saving some money.
It only takes three ingredients, and you probably already have them in your pantry!
This dish doesn't require any elaborate equipment or an oven.
It barely takes any time – perfect for satisfying a sudden sweet craving, or for hosting last-minute guests.
How to Make This Recipe
Open a can of chickpeas and strain the liquid into a bowl. You can use a sieve, a colander, or simply keep the can lid down. Set the chickpeas aside for another recipe (like this delicious burger or this vegan "tuna" wrap).
Now, melt your chocolate chips. I used the microwave, but you can use the double broiler method. If you like, you can add a bit of plant milk to help it achieve a velvety consistency. Set it aside to cool – it wants to maintain a thick chocolate sauce consistency.
Using a hand mixer, whisk the aquafaba until you achieve stiff white peaks in your "meringue". Depending on your mixer, this will take around 10 minutes, so be patient. And don't worry, you can't over-whip aquafaba.


Once the chocolate has cooled, incorporate it into the meringue, along with the sugar (if using). Gently stir everything together and watch the magic happen! It's normal for the meringue to lose some of its foaminess and size here, but what you'll get is creamy, chocolatey goodness. All from the chickpea liquid you would have discarded otherwise!
Transfer to jars and allow to cool in the fridge for a few hours before enjoying as you would pudding or chocolate mousse!
Hack It!
Aquafaba can be used in a variety of ways, including vegan meringue, egg replacement in baking, French toast, and more!
This pudding is delicious on its own, but you could embellish it even further with sprinkles, cacao nibs, shredded coconut, or fresh berries.
If you don't have a hand mixer, don't despair! You can make whipped aquafaba with an immersion blender or, if you're feeling ambitious, a handheld whisk.
Store This Recipe
It's best served chilled, and if you manage not to eat it all straight away, you can cover it up and store it in the fridge for 2-3 days.
Other Recipes You'll Love
If you enjoy simple yet vibrant plant-based recipes, check out PlantYou meal planner. With new recipes added every week, our database now has ver 450 healthy vegan meals. The planner allows you to create a custom weekly meal plans, toggle the number of servings, and take an auto-generated shopping list to the store with you!
If you like to have a selection of dishes at your fingertips, you can now pre-order the PlantYou cookbook as well! 140+ whole-food, plant-based recipes for every meal, including snacks, desserts, and dips. What's not to love?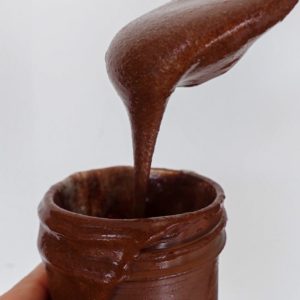 The Recipe: Aquafaba Chocolate Pudding
A dessert that's easy on your wallet and on your belly
Ingredients
½ cup aquafaba, from a can of chickpeas
½ tsp cream of tartar
¼ cup sugar, optional
¼ cup cocoa powder
¼ cup coconut oil
Instructions
Drain your can of chickpeas, and set them aside for another recipe, capturing the aquafaba in a large bowl.

Using a hand mixer, beat until you achieve a foamy consistency with your chickpea water, and then add in the cream of tartar. Keep mixing until you achieve stiff peaks, for approximately 8 minutes.

Now, while still mixing, slowly sift in the sugar a bit in the time, until it is dispersed throughout the mix.

Meanwhile, combine the cocoa powder with the coconut oil to achieve a chocolate sauce. Using a spatula, gently fold in the chocolate (do not over mix here), until it is completely mixed with the meringue. Transfer to jars and refrigerate overnight.
Calories: 272.2kcal, Carbohydrates: 26.6g, Protein: 2.8g, Fat: 17.2g, Saturated Fat: 9.9g, Polyunsaturated Fat: 0.6g, Monounsaturated Fat: 5.2g, Trans Fat: 0.1g, Cholesterol: 2.7mg, Sodium: 4.5mg, Potassium: 255.2mg, Fiber: 3.6g, Sugar: 19.5g, Vitamin A: 22.5IU, Calcium: 27.9mg, Iron: 2.8mg