Herb Tofu Steaks
Our easy herb tofu steaks recipe is perfect for this time of year.
The comforting flavors of sage and rosemary make for a wonderful main dish. This center of the plate protein is complete with minimal ingredients, flavorful spices and will be ready in 40 minutes. We recommend trying this recipe out for Thanksgiving or any upcoming holiday. The texture will blow your taste buds away and works well with just about any festive side dishes.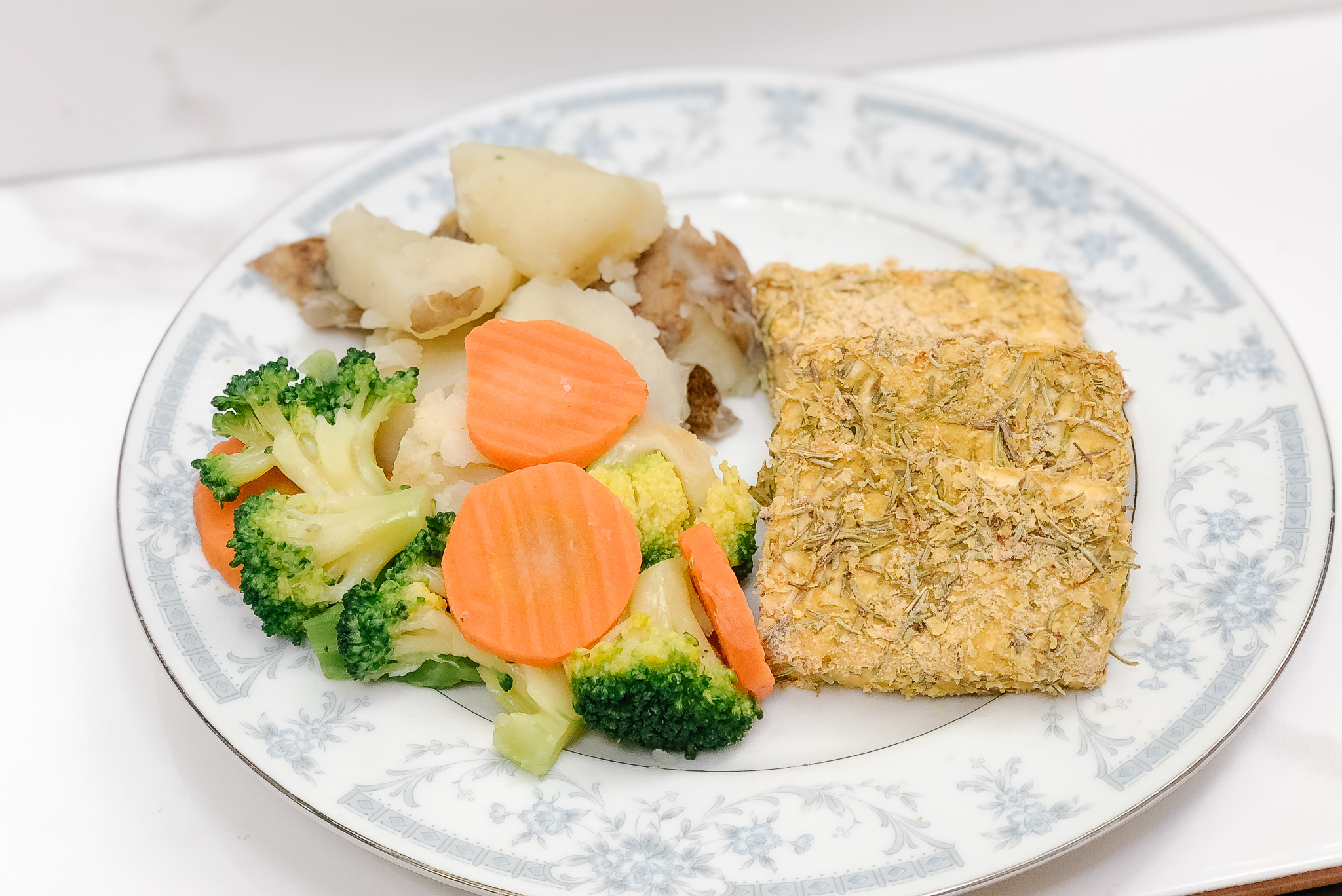 Ingredients Needed For Herb Tofu Steaks
This recipe is simple and packed with harvest spices that reminds me of Thanksgiving dinner or a traditional holiday roast! These tofu steaks won't disappoint and will be the next crowd-pleaser at your holiday event.
Here is what you will need…
In addition, you will be using almond milk (oat milk works too), chickpea flour, sea salt and black pepper. This mixture is very simple and easy to do. (This recipe is gluten-free too!)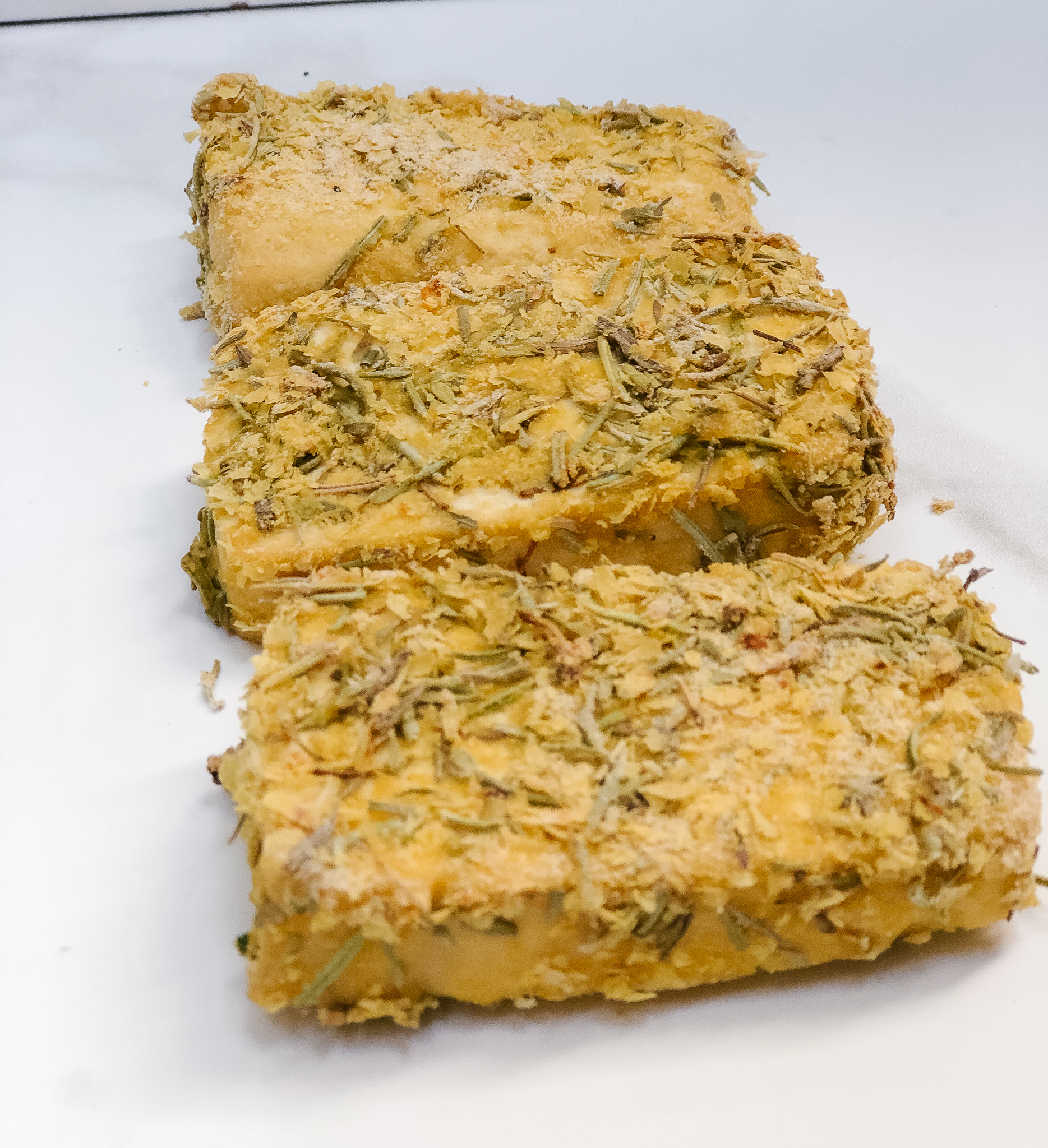 How to Make Herb Tofu Steaks
Making these steaks is very easy and you will have them in the oven in no time! Here is what you will need to do…
Step 1:
Coat tofu with almond or oat milk.
Step 2:
Combine the herb blend of nutritional yeast, rosemary, sage, cumin and a pinch of salt and pepper. Stir the herbs thoroughly and coat each piece with a thick crust.
Step 3:
It's time to cook your herb tofu steaks in the oven! Each side will turn golden brown and crispy when finished.
There you have it! These tofu steaks will be on the dinner table and ready to serve in 40 minutes or less.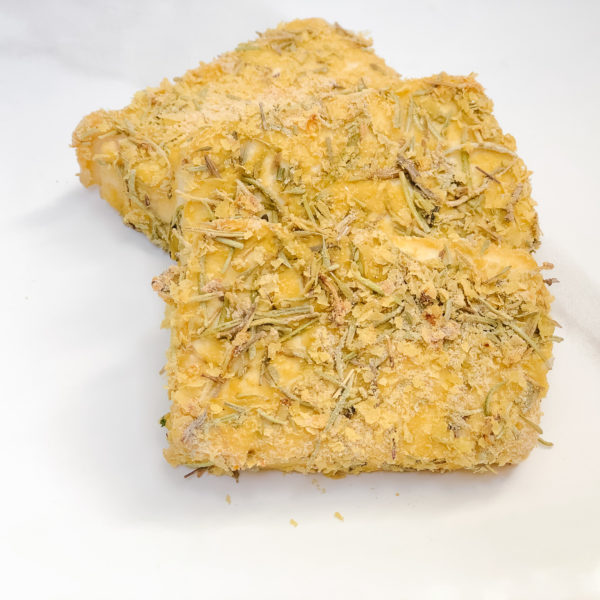 The Recipe: Herb Tofu Steaks
This recipe is delicious as a main dish for a holiday feast!
Ingredients
1 block Firm tofu
2 tbsp Almond milk, or oat milk
¼ cup Chickpea flour
½ cup Nutritional yeast
1 tsp Sage
1 tsp Rosemary
1 tsp Cumin
Sea salt & pepper
Instructions
Preheat oven at 400F. Line a baking sheet with parchment paper.

Press tofu and then cut the tofu into steak slices.

Combine dry ingredients in a mixing bowl and pour the almond milk into a seperate bowl.

Coat the tofu in the milk and then batter the tofu steak in the dry herb mixture. Flipping the tofu steaks in the dry herb mixture to create a thick crust.

Bake the steaks for 15 minutes and then flip for another 20 minutes.
What To Enjoy With Tofu Steaks
To enjoy these herb tofu steaks I would suggest whipping up a simple gravy, cranberry sauce or tahini dressing. If you want to keep it old school try fancy mustard or BBQ sauce.
If you want to enjoy these steaks for a holiday feast, here are a few sides that would work well with it:
Thanksgiving and Holiday Recipes
Are the holidays around the corner? Well, these tofu steaks are just the beginning! We're in full supply of holiday recipes at Plant You for you to enjoy this season!
Holiday Dessert Ideas
Now you've got the main dish covered and the sides but what about desserts? Here is a rundown of our favorite Plant You recipes for dessert.