Pink Smoothie (Vegan and Protein Packed)
If you love smoothies as much as I do, you've got to try this vegan pink smoothie! It's healthy, delicious, and packed with plant-based protein!
I adore smoothies and I firmly believe that there is a smoothie for everyone. They make an excellent light breakfast, a refreshing healthy drink, or a sweet treat between meals.
This pink smoothie is full of protein, which means it also doubles as a great post-workout! Not to mention, the color is simply breathtaking.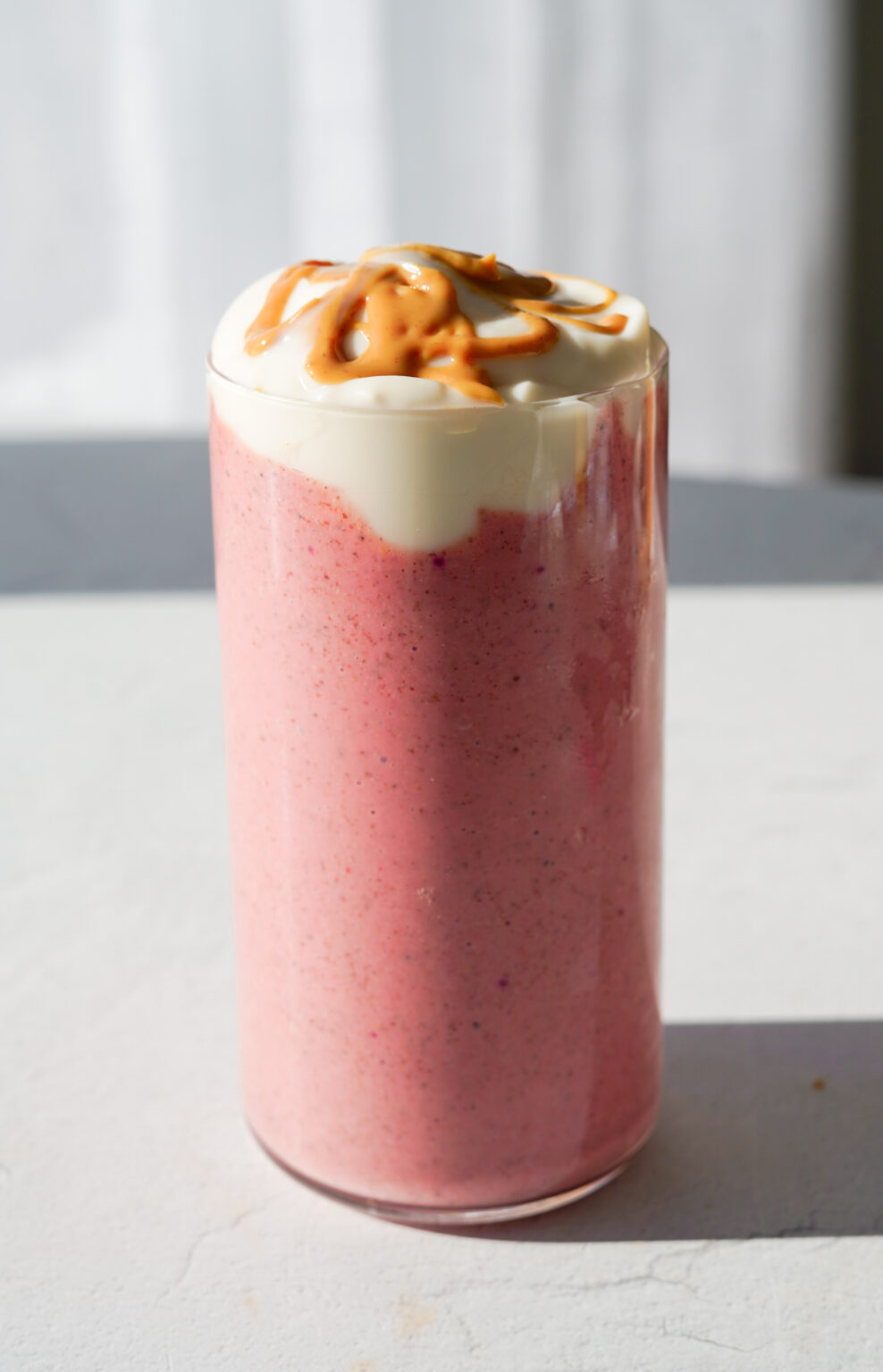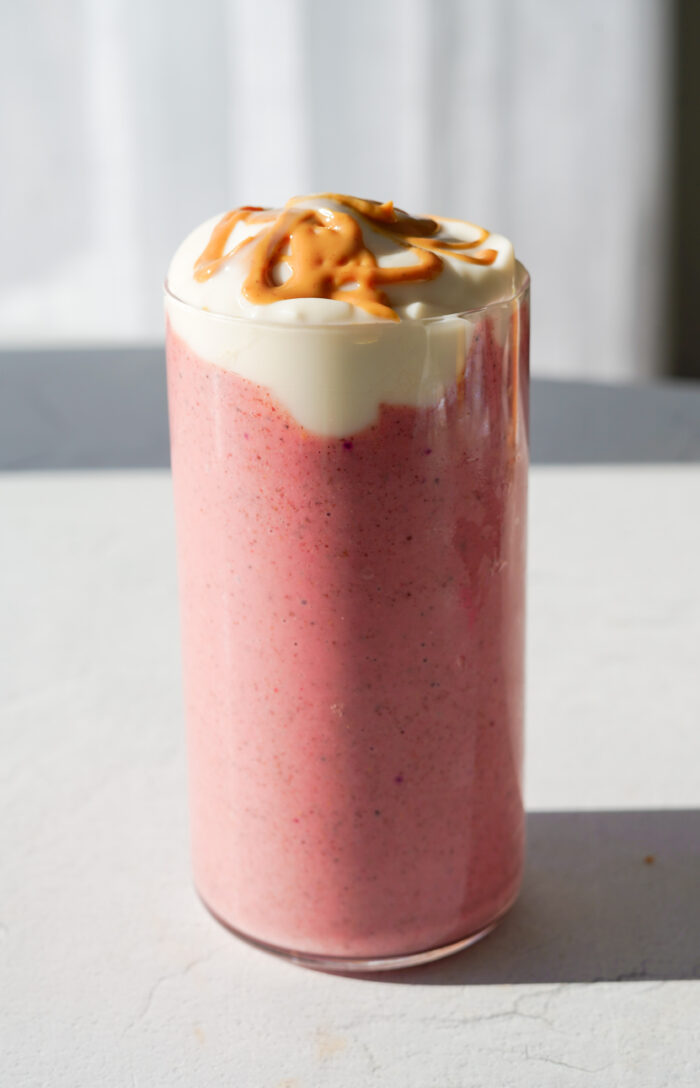 Why You'll Love This Recipe
If you love smoothies, this recipe will definitely become a staple in your household!
Thanks to hemp, flax, and chia seeds, this pink smoothie makes a much tastier alternative to a protein shake. Great before or after a workout!
If you're a visual foodie, the color of this smoothie will melt your heart! The combination of strawberries and frozen mango results in a gorgeous pink hue.
Let's not forget about the flavor! This pink smoothie tastes just like a strawberry milkshake. Except, spoiler alert… It's much healthier!
The beauty of smoothies is that they take so little time and effort! You could be enjoying this indulgent smoothie in less than five minutes.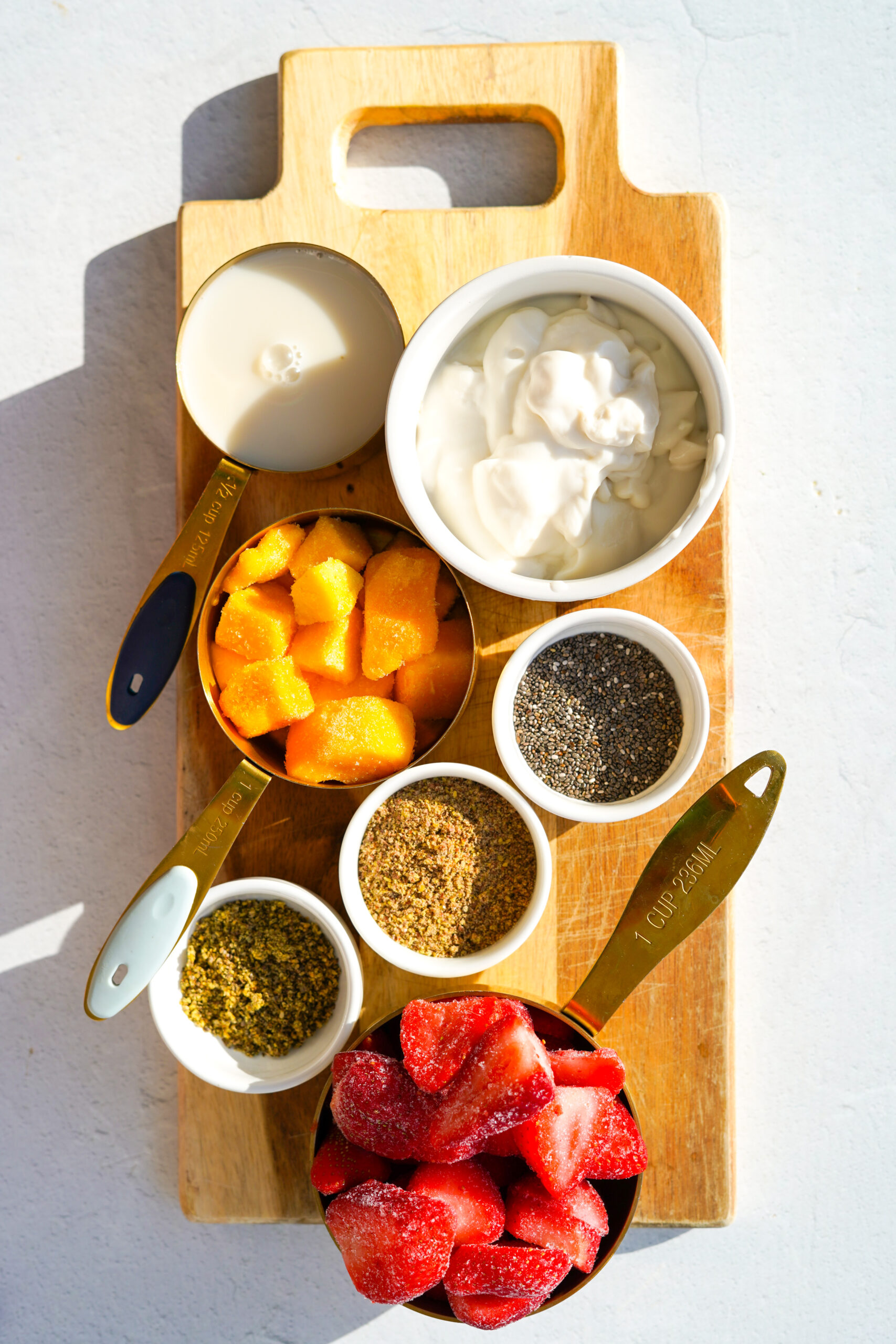 How to Make This Recipe
Like most smoothie recipes, this couldn't get any easier. Especially considering you do not need to peel or chop anything!
Just add all of your ingredients into the blender and blitz it all together. Once the mixture is smooth, pour it into your favorite glass and enjoy!
Hack It!
You can enhance your pink smoothie even further with toppings! I like to add some vegan yogurt and melted peanut butter. You can also drizzle some berry compote or add sprinkles!
Banana and mango make an amazing creamy base for your smoothies. However, if you're not a fan, you can actually use some frozen blended oats instead. You can freeze blended oats in advance in an ice cube tray.
If you only have fresh fruit, you can still enjoy this pink smoothie. In this case, I would advise to serve it over ice.
Out of yogurt? No problem! Add a spoonful or two of coconut cream instead.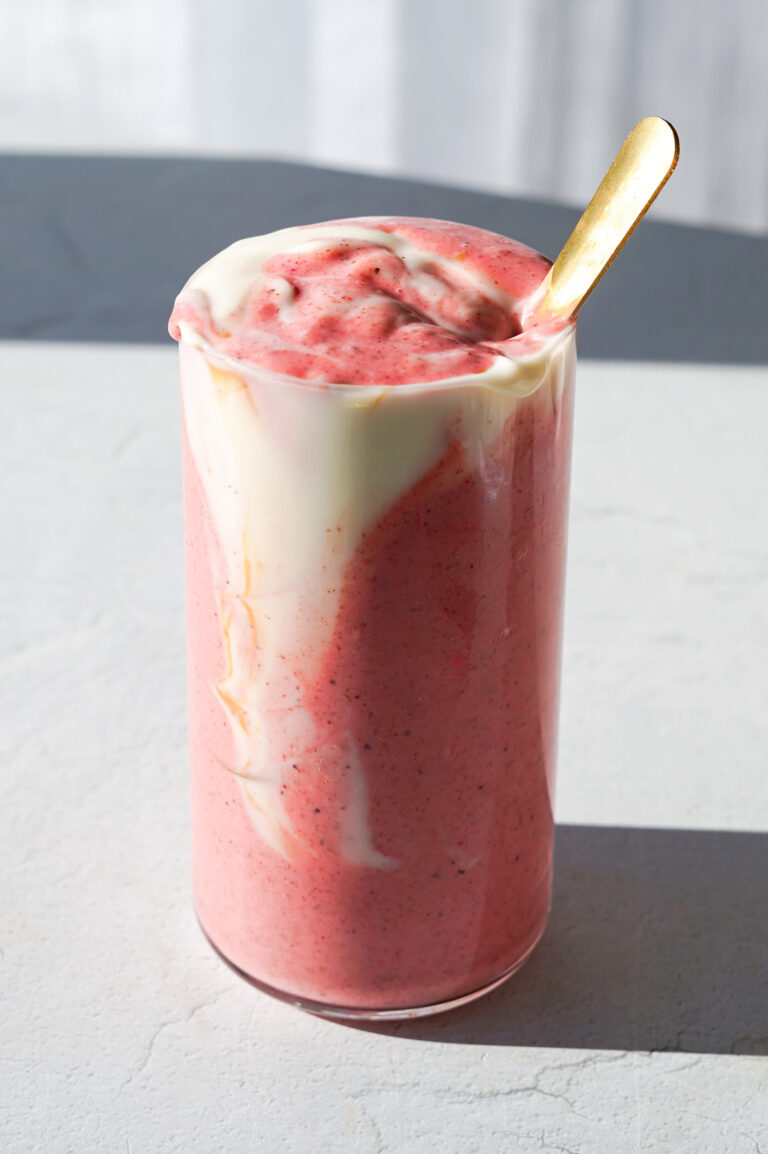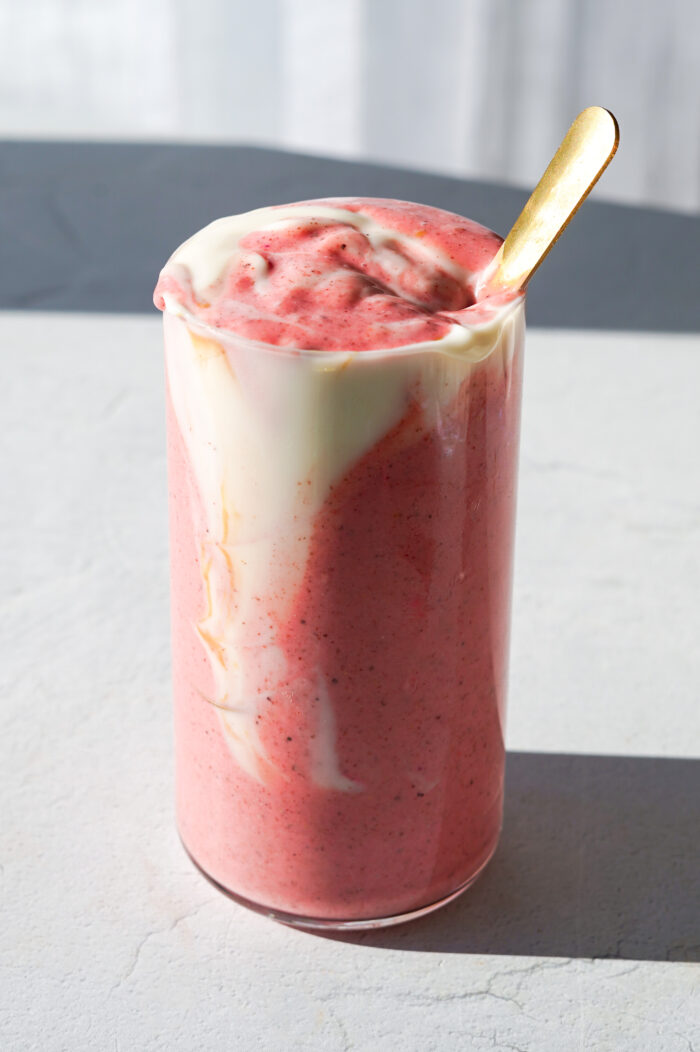 Other Recipes You'll Love
If you enjoyed this recipe, I have many more delicious smoothie recipes in my cookbook! The PlantYou Cookbook has a total of over 140 exclusive recipes for every occasion and every taste. If you're a visual learner like me, you'll also love the infographics that accompany every single recipe!
And if you love hassle-free cooking, check out the PlantYou Planner! It's a digital meal planner platforms chock-full of amazing vegan recipes. It allows you to pick your menu for the week, toggle the number of servings, and enjoy nutritious yet simple meals every day. With new recipes every week, this is an invaluable resource for any plant-based foodie!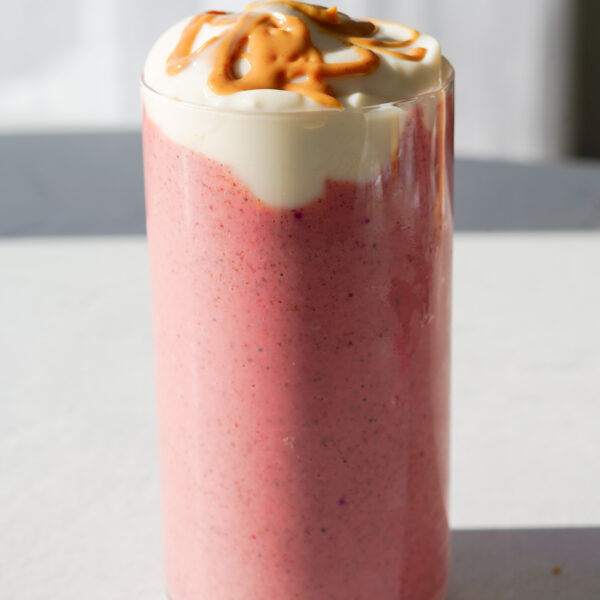 The Recipe: Pink Smoothie (Vegan and Protein Packed)
A delicious, nutritious, and eye-catching smoothie recipe for those who love the color pink!
Ingredients
1 ½ cups frozen strawberries
½ cup frozen mango, or frozen banana
1 tsp hemp hearts
1 tsp flax seeds
1 tsp chia seeds
¾ cup vegan yogurt
¾ cup non dairy milk
Instructions
Combine all ingredients in a blender until smooth. Serve with yogurt and melted peanut butter on top, if desired. 
Calories: 375.1kcal, Carbohydrates: 54.5g, Protein: 14.9g, Fat: 12.2g, Saturated Fat: 1.2g, Polyunsaturated Fat: 6.1g, Monounsaturated Fat: 1.6g, Trans Fat: 0.01g, Sodium: 115.2mg, Potassium: 759.3mg, Fiber: 9.4g, Sugar: 35.4g, Vitamin A: 1642.2IU, Vitamin C: 192.3mg, Calcium: 556mg, Iron: 3.1mg